The University Library will be closed Monday December 11 due to utility work. For assistance call 205-726-2196 or
Contact Us online
. We reopen Tuesday, December 12 at 7:30 AM.
Harwell G. Davis library building
Lower Level Floor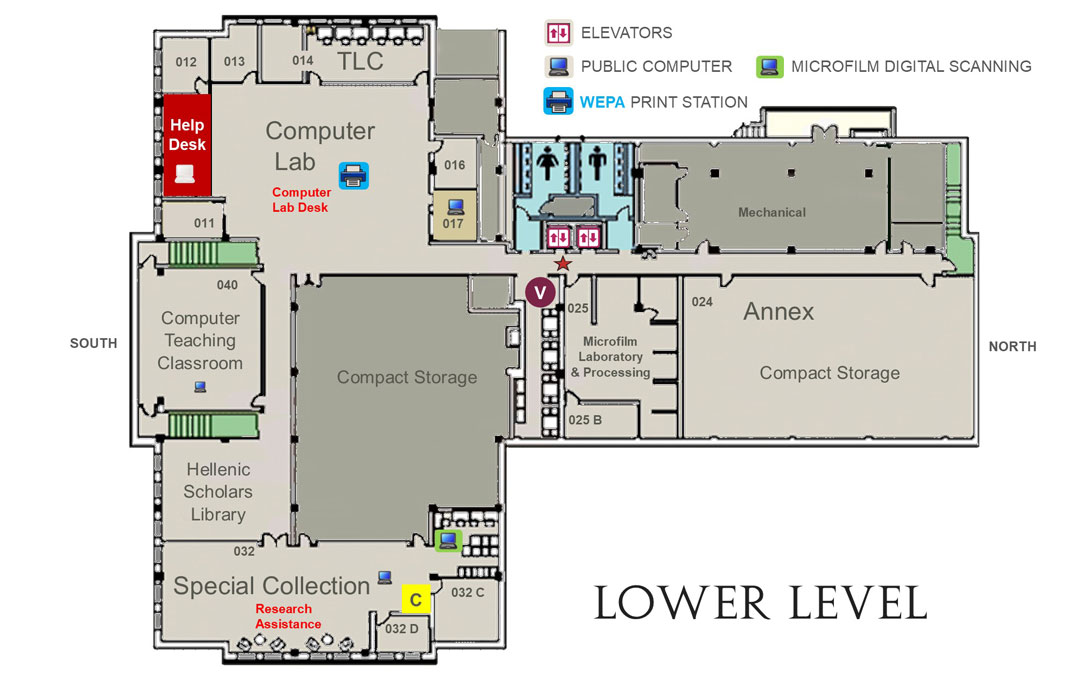 (Annex; Computer Classroom/Lab; Special Collection; Technology Service Desk)
First Floor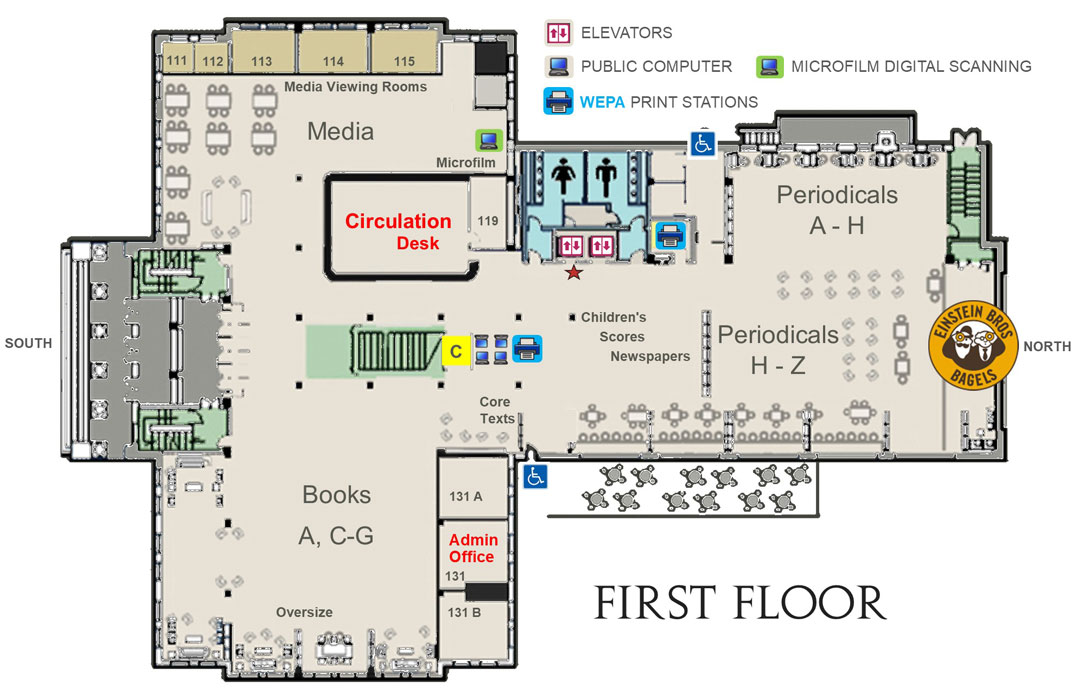 (Books: A, C-G ; Administration ; Circulation Desk ; Einsteins Bros. ; Multimedia and viewing rooms ; Periodicals)
Second Floor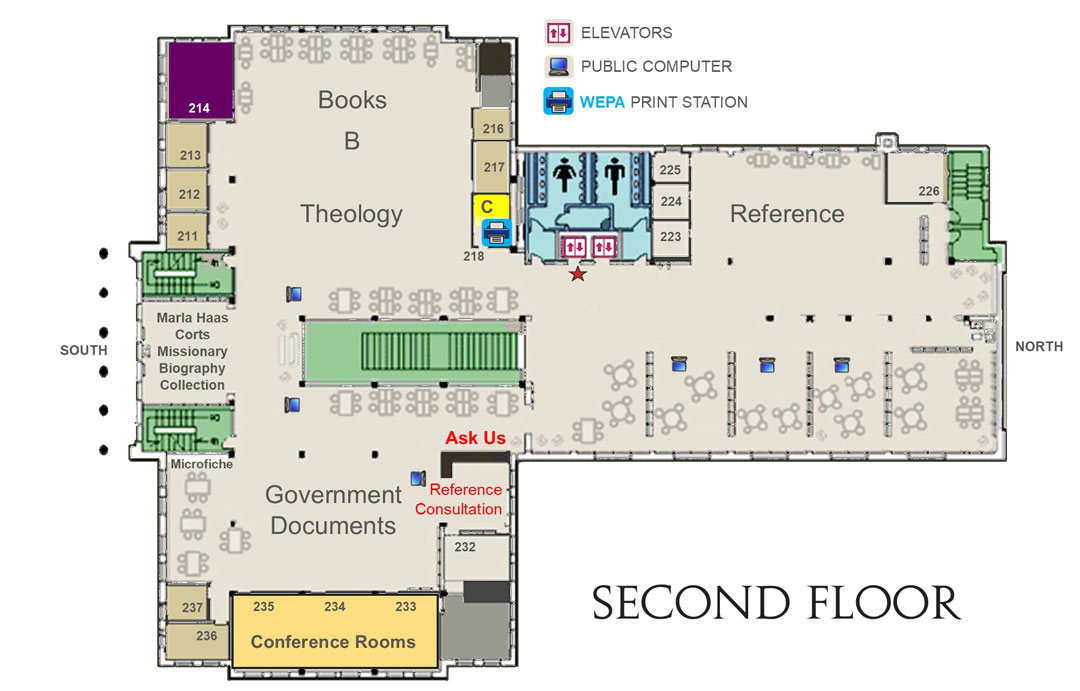 (Books: B ; Government Documents ; Reference Collection ; Study rooms, group)
Third Floor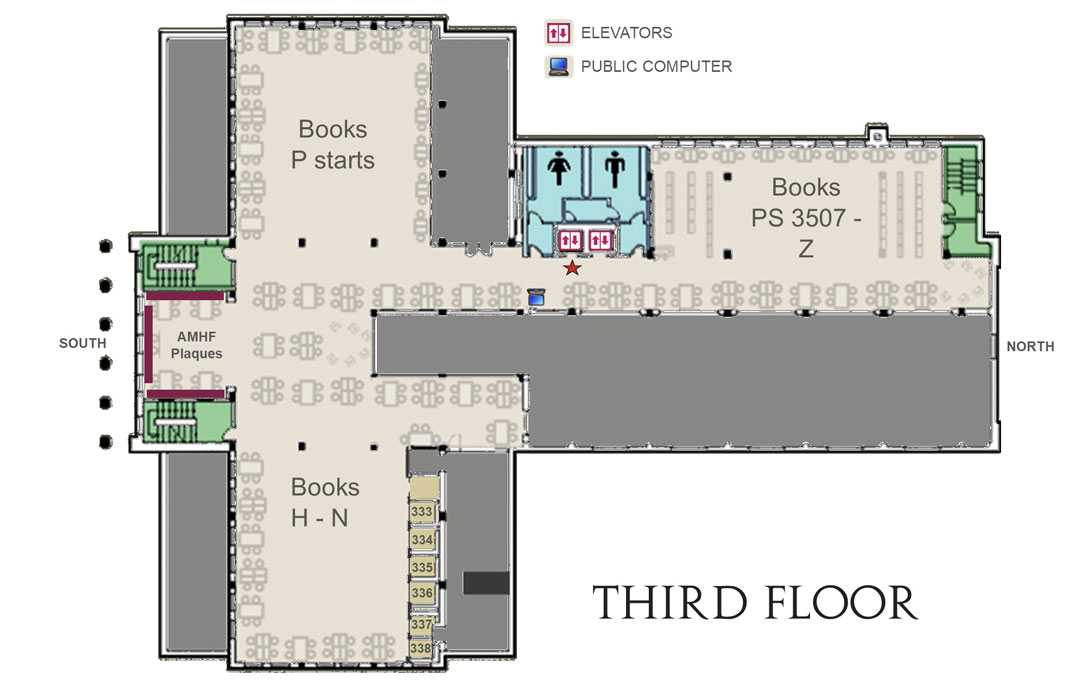 (Books: H-Z ; Study rooms, individual)
Fourth Floor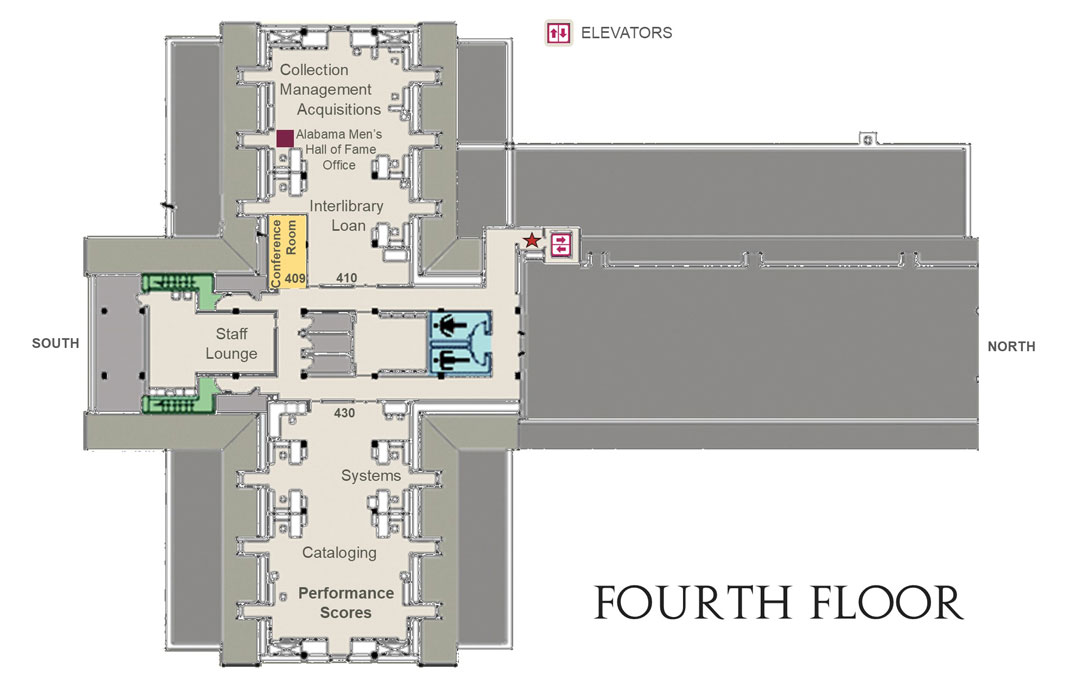 (Acquisitions ; Alabama Men's Hall of Fame Office ; Cataloging ; Collection Development)
Building Accessibility Information
Library Accessible only entrance on west side of building. Follow sidewalk past brick wall, ring doorbell for access to this first floor entrance. Go through another door and turn right, elevator and accessible restrooms on right. Elevator accesses lower level (below ground level), first through fourth floors with accessible restrooms on each floor.
Accessible entrance on east side of building, first floor entrance. Directly ahead are accessible restrooms and elevator.