Search from our Homepage
Select the Catalog tab on library.samford.edu and use the search box.

The Samford Libraries Catalog search everything cataloged by the University Libraries (books, videos, recordings, journals by title, etc.) but not individual articles.
To limit after search, in Encore, use the facets under Refine by: on the left side of the search results page.
Only the top 5 categories are displayed under facets
Click more › to view all under each facet.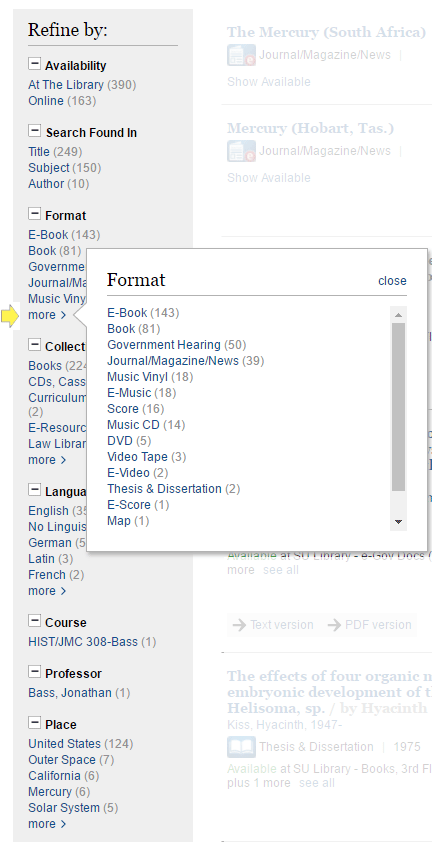 For this search, 5 items are DVD format
Facets include: Availability, Search Found In, Format, Collection, Language, Course, Professor, Place, Tag and Publish Date
To limit before search, in Encore, use Advance Search form and change Format: - this example shows Book


To limit search, in Classic catalog, go to (More Searches) dropdown on top right and select Advanced Keyword.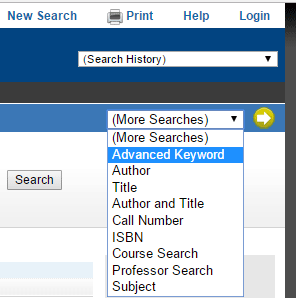 Search Samford Libraries Catalog
Find books beyond the SU Libraries
Search WorldCat for books and request Interlibrary Loan
Looking for eBooks?
How to find eBooks