Event Exhibition
Published on November 22, 2017 by Goodwin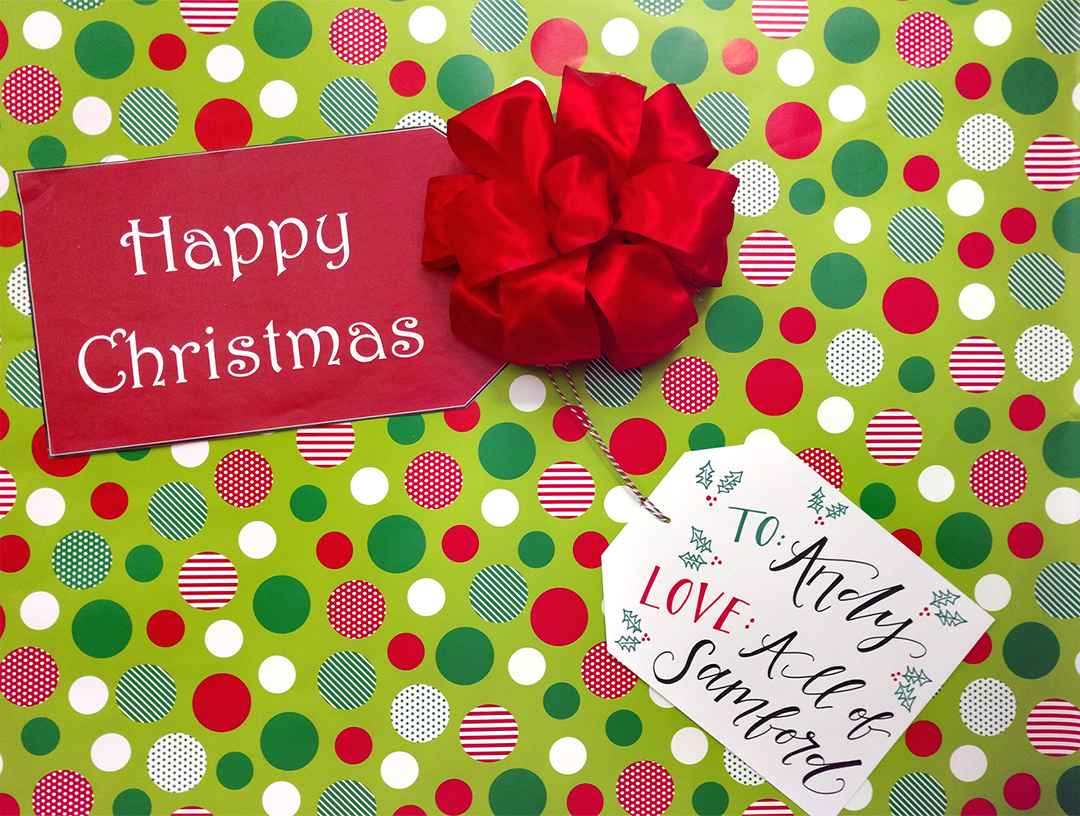 Local artist and calligrapher, Jordan Hughes, created the white package tags for our festive display. Display panels and ornament filled shadow box display tables are on both sides of the grand staircase, when you enter the library.
Each panel is Christmas wrapped like a package. Is there one for you?
Jordan is the Reserve specialist at our library. Stop by and see her calligraphy.
Exhibit Dates: November 22, 2017–January 2, 2018

Location: 1st floor, both sides of the grand staircase, Samford University Library

Jordan Hughes
8 calligraphy tags
Library Display Committee
8 decorative panels, printed tags, bows, 2 ornament-filled shadow box tables