The University Library will be closed Monday December 11 due to utility work. For assistance call 205-726-2196 or
Contact Us online
. We reopen Tuesday, December 12 at 7:30 AM.
Event Exhibition
Published on October 17, 2017 by Goodwin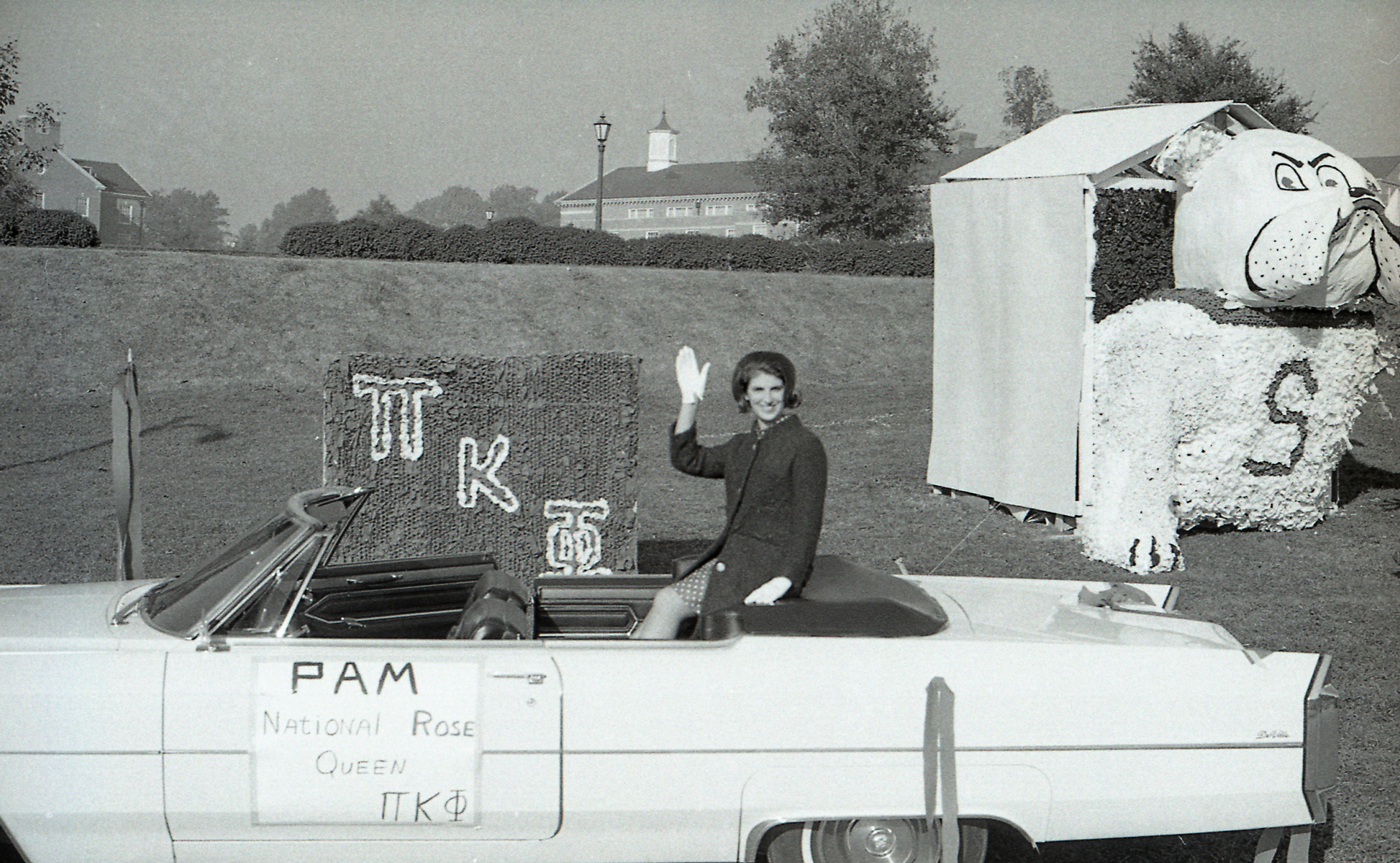 Samford Homecoming – November 10-12, 2017
What better way to highlight a Samford tradition than with a homecoming parade! Honoring the 50-year reunion class of 1967, the Archives provide a glimpse of the 1966 Homecoming parade.
Also on display are images depicting life on campus in the '60s.
Please visit the library to view the complete exhibit. Select an image below for a closer look at the Class of 1967 prints. Go Bulldogs!
Exhibit Dates: October 13–November 17, 2017

Location: 1st floor, west side of the grand staircase, Samford University Library

Class of 1967
12 - 8x10 prints
Campus life in the '60s
78 - various size prints