The University Library will be closed Monday December 11 due to utility work. For assistance call 205-726-2196 or
Contact Us online
. We reopen Tuesday, December 12 at 7:30 AM.
Informative Display
Published on October 17, 2017 by Goodwin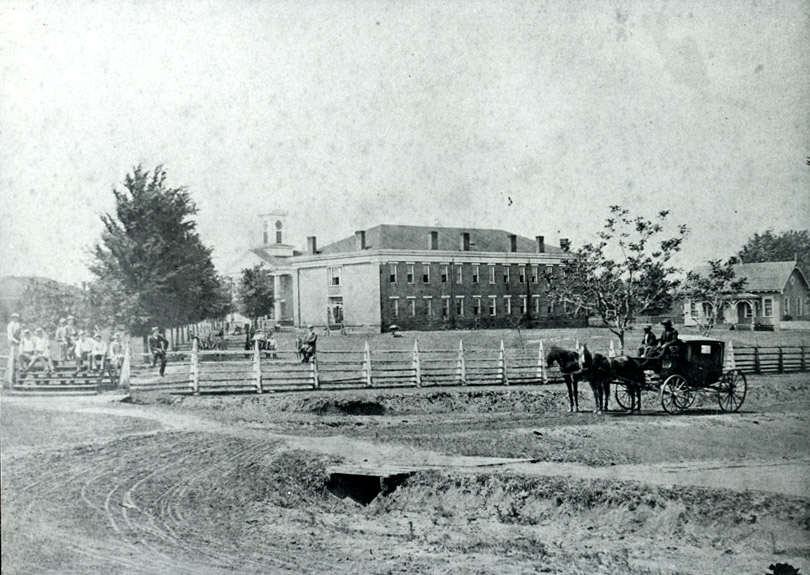 Marion, East Lake and Homewood Campuses
As we celebrate Homecoming, we also take a look at the places our institution has called home over the years. On the east side of the grand staircase in the library are displayed photos and facts about the various campuses as well as the towns/cities that have hosted them.
Also on display are reproductions from select blueprints of an alternative proposal for the Homewood campus–which, had it been adopted, would have resulted in a much different looking Samford than we see today!
Please visit the library to view the complete exhibit.
Exhibit Dates: October 13–November 17, 2017

Location: 1st floor, east side of the grand staircase, Samford University Library

Marion, East Lake and Homewood Campuses
informative text and prints