The University Library will be closed Monday December 11 due to utility work. For assistance call 205-726-2196 or
Contact Us online
. We reopen Tuesday, December 12 at 7:30 AM.
Special Collection Treasures
Published in November 2005 by Jennifer Taylor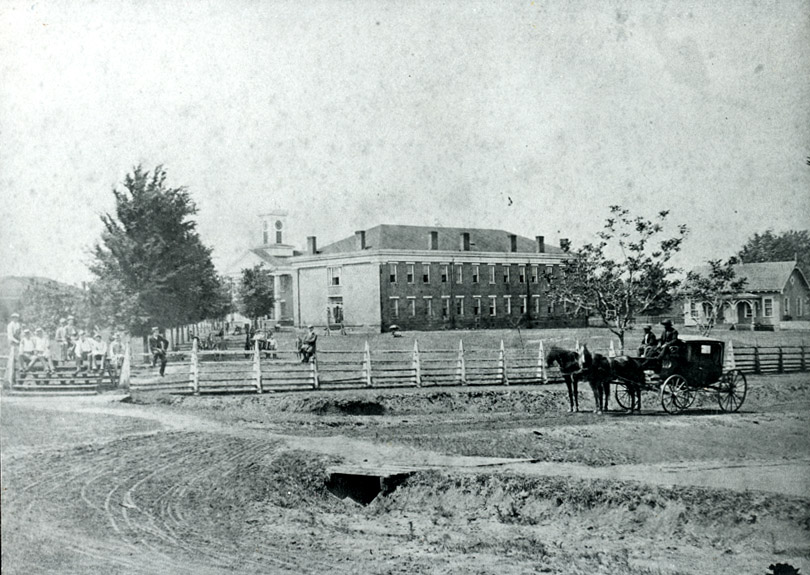 Howard College, Marion Campus, circa 1870
This photograph was taken during President James Thomas Murfee's administration. Buildings from left to right were, the dormitory, administration, classrooms, and the mess hall.
Resources
Garrett, Mitchell Bennett, Sixty Years of Howard College, 1842–1902. Birmingham, Ala., Howard College 1927.
University Archives, Samford University Library, SCAV 133.