The University Library will be closed Monday December 11 due to utility work. For assistance call 205-726-2196 or
Contact Us online
. We reopen Tuesday, December 12 at 7:30 AM.
Special Collection Treasures
Published in January–February 2006 by Jennifer Taylor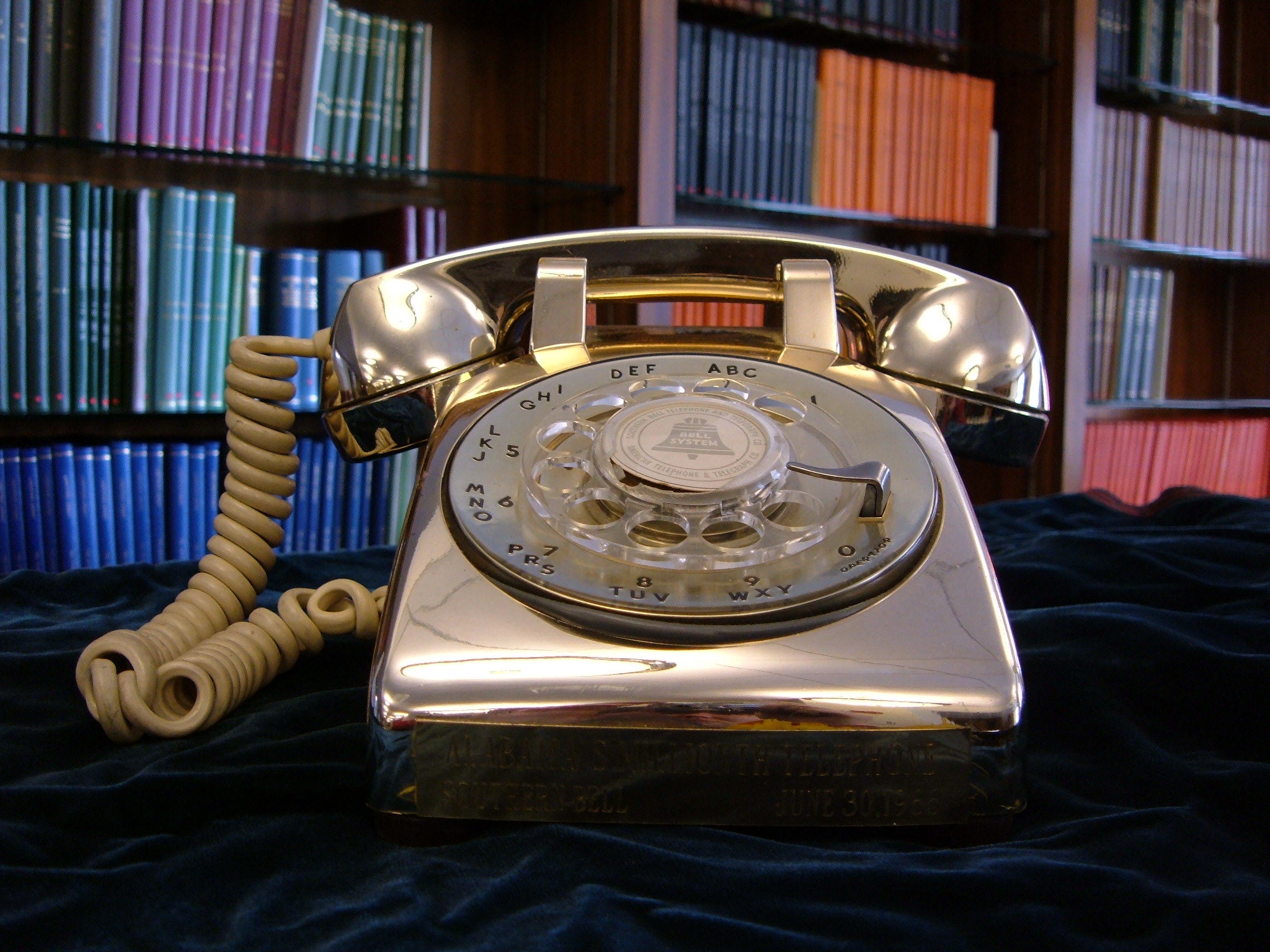 On June 30, 1966 a telecommunications milestone was reached in the state of Alabama. The millionth phone was installed in the office of Samford University's then president, Dr. Leslie Wright. The gold plated phone now resides in the Special Collection department of the University Library.
In honor of the millionth phone installation, a special luncheon was held in Samford's cafeteria.
The first call from the phone was made during the special luncheon. The call was placed by Dr. Wright to Southern Bell's president, Frank Malone, who waited for the call in his office in Atlanta.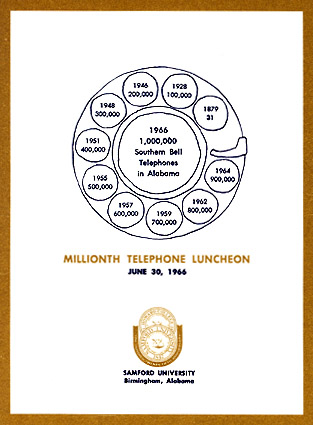 Millionth Telephone Luncheon Card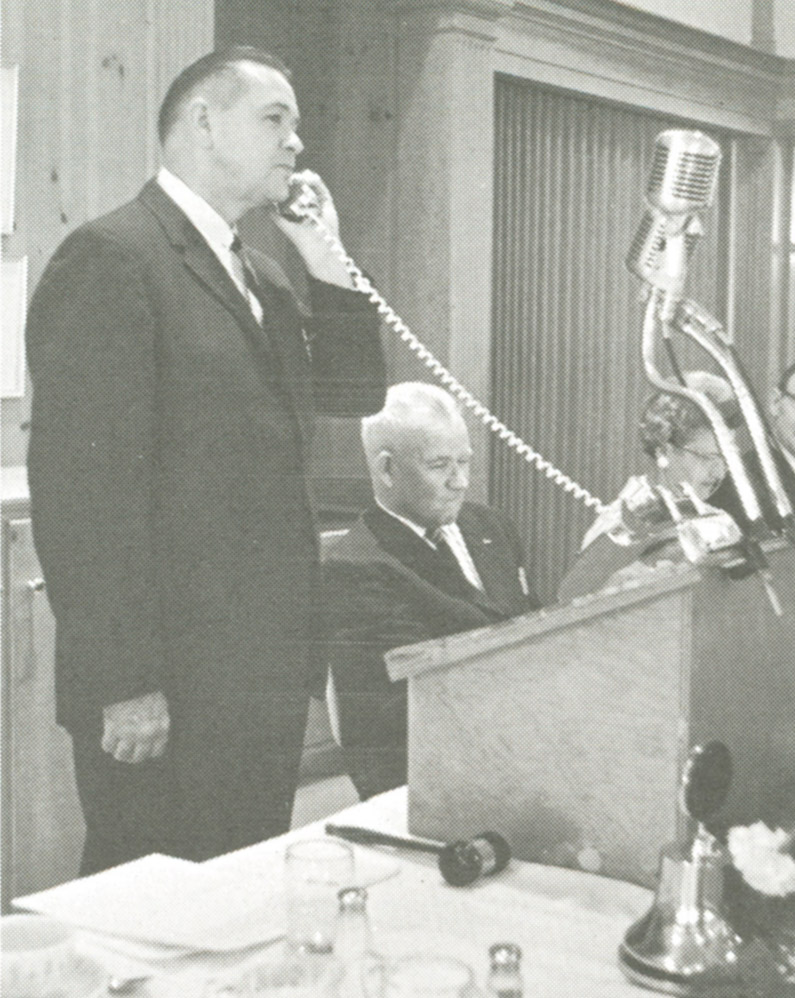 The first call, Dr. Leslie Wright (standing)
Resources
"9999,999 Plus 1" Bama Bulletin, August 1966; 8-9.
Millionth Bell V/F, Special Collection, Samford University Library, Birmingham, Alabama.