The University Library will be closed Monday December 11 due to utility work. For assistance call 205-726-2196 or
Contact Us online
. We reopen Tuesday, December 12 at 7:30 AM.
Special Collection Treasures
Published in September–October 2006 by Jennifer Taylor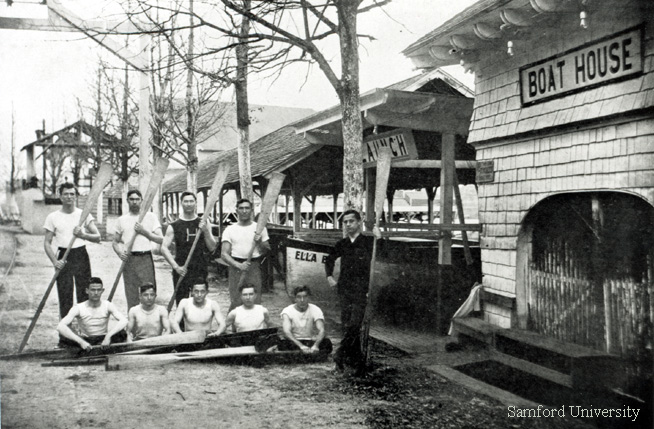 In 1909 when Howard College was located in East Lake, the college formed a rowing club. Members of the club were James R. Hudnall, J. Pendleton Webb, Will W. Burns, Ed J. Berry, Julius H. Wright, Spurgeon R. Hutto, Drayton H. Doherty, John C. Watson, James D. Jackson, and Pink S. Jackson.
Resources
Willoughby, Avalee, History and Philosophical Foundations of Health, Physical Education, Recreation and Athletics at Samford University 1900 - 1970. University of Alabama 1972.
Photographs, Special Collection, Samford University Library, SCAV 121.