The University Library will be closed Monday December 11 due to utility work. For assistance call 205-726-2196 or
Contact Us online
. We reopen Tuesday, December 12 at 7:30 AM.
Tradition in Transition
Special Collection Treasures
Published in July–August 2006 by Jennifer Taylor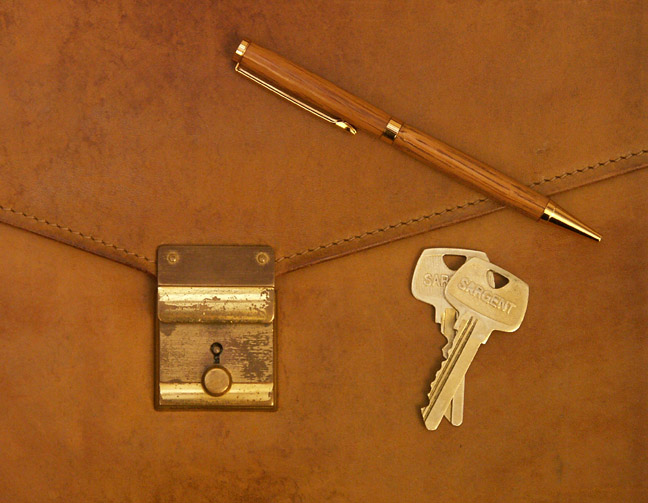 June brought a new beginning to Samford University. Early Thursday morning on June, 1, 2006, Dr. Andrew Westmoreland entered the office of the president and sat behind his new desk. This brought the beginning of a new era for Samford University and a new era for Dr. Westmoreland. Before coming to Samford, Dr. Westmoreland served as a leader for Ouachita Baptist University for over twenty-seven years. He was elected president of Ouachita in 1998. His predecessor at Samford, Dr. Corts retired on May 31 after twenty-three years of service.
In unlocking the door for the first time, Dr. Westmoreland chose not to use the shiny new keys presented to him earlier in the week. Instead, he chose to use the keys left for him by the previous president, Dr. Corts. Dr. Westmoreland's choice in using the old keys served as a link to the tradition and legacy left behind by his predecessor. Dr. Westmoreland wrote about the legacy and the keys in his first email to the faculty and staff of the university.
Dr. Westmoreland brought with him a pen presented to him by the members of the faculty and staff at Ouachita. The pen was crafted from the remains of the first building constructed at Ouachita's campus. The building burned in 1949.
Business cards were printed weeks before Dr. Westmoreland's arrival on campus. The first business card printed for the new president is now a part of the archives of the university.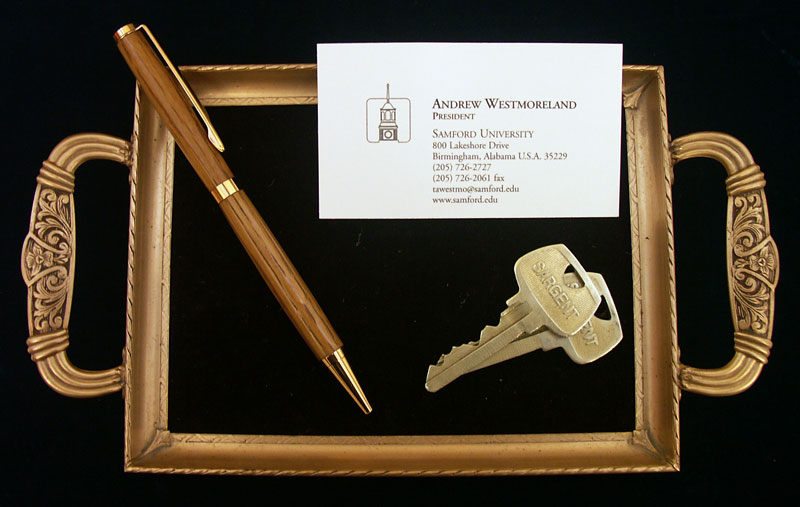 As Dr. Westmoreland opened the door to his office, he carried with him a leather valise given to him just prior to his first day at Ouachita in June of 1979. The valise was given to him by his friend and mentor, Dr. Bob C. Riley, a former chair of the political science department at Ouachita, lieutenant-governor and governor of Arkansas. Dr. and Mrs. Westmoreland treasured their relationship with Dr. Riley. Their daughter Riley is named for him.
Resources
SC 5501. Dr. Westmoreland, Special Collection, Samford University Library.
Office of the President. Samford University. June 29, 2006. http://www.samford.edu/president/.
Westmoreland, Andrew. "Turning the Key: June 1" EMPLOYEE-L - All Samford Employees. June , 2006.