The University Library will be closed Monday December 11 due to utility work. For assistance call 205-726-2196 or
Contact Us online
. We reopen Tuesday, December 12 at 7:30 AM.
Special Collection Treasures
Published November–December 2008 by Jennifer Taylor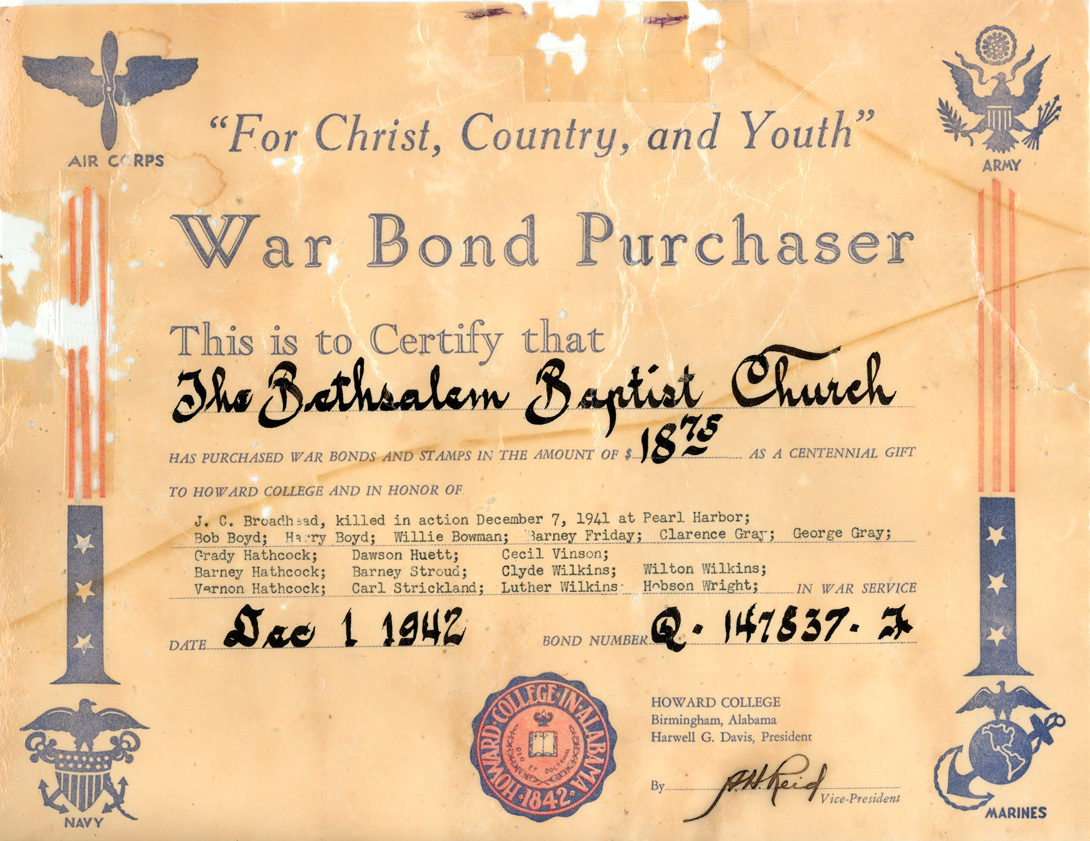 Howard College
In 1942 Howard College celebrated its centennial year of classes. In preparation for the celebration, the 1940 Alabama Baptist State Convention passed a resolution to raise $500,000 for much needed campus improvements and for indebtedness against the college.
However, the campaign was delayed until late 1942 because Howard Trustees and the Alabama Baptist State Convention realized that sister school, Judson College was in greater need of raising funds to keep the school running.
Even with the delay, Howard raised $2,005.75 by the end of the 1941/42 academic school year. That is approximately $25,500 in today's terms. By 1944, the Howard Trustee report to the Alabama State Convention reported raising $40,403.90 (that's approximately $502,256 in today's terms) through the sale of war bonds alone.
Resources
Bethsalem Baptist Church SC 5577
Centennial Fund, SC 4179
Chapman Collection, SC 4671 Box 27, F. 16
1941-1944 Alabama Baptist State Convention Annuals