The University Library will be closed Monday December 11 due to utility work. For assistance call 205-726-2196 or
Contact Us online
. We reopen Tuesday, December 12 at 7:30 AM.
Special Collection Treasures
Published September–October 2008 by Jennifer Taylor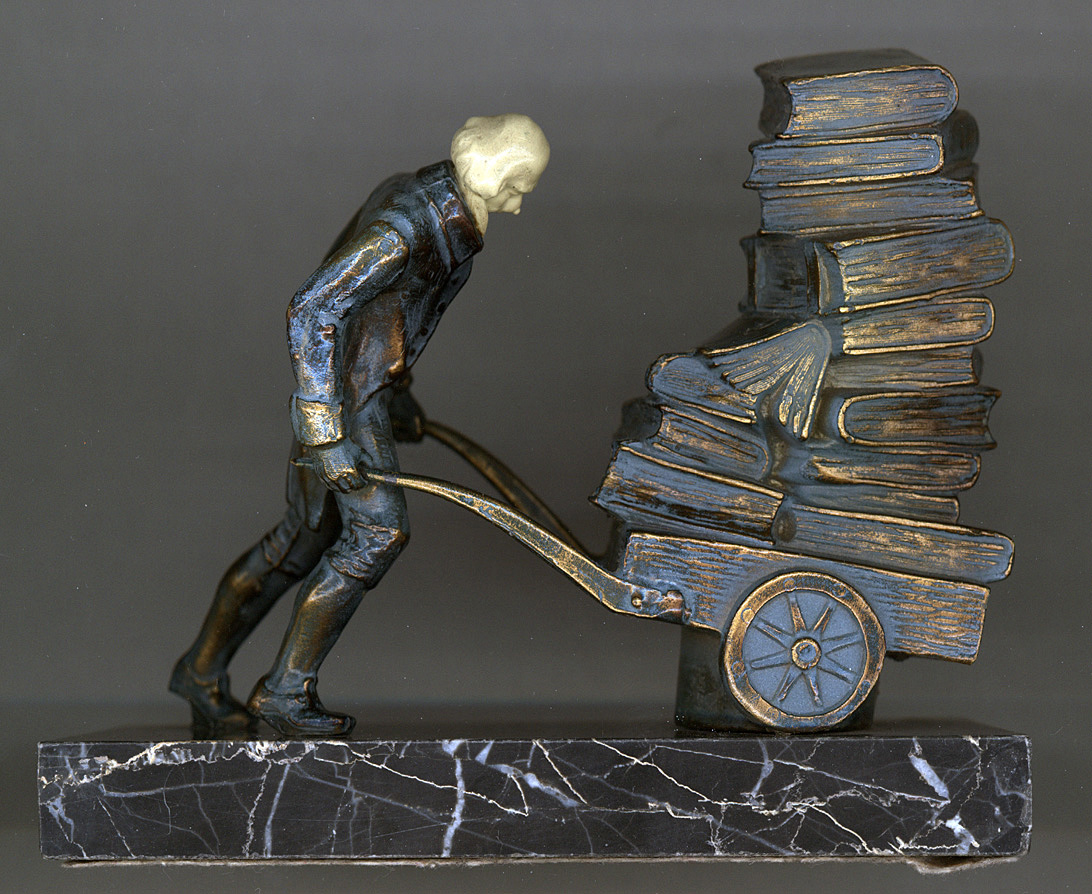 "The library collection of Howard College, now Samford University, began as a gift in 1842 to the year-old college from the Alabama Baptist State Convention. The donation of 324 volumes from the defunct Greensboro Manual Labor Institute initiated the concept of giving books to develop the school's library. President Samuel S. Sherman was personally involved in the collecting by going door-to door in Marion asking the citizens for books. Total number of books in the collection for the academic year numbered about 1,000. (Samford University Library History). "
The bookends were given to Special Collection by Mrs. Edith VanKeuren Hammond, daughter of Edgar VanKeuren. Mr. Edgar VanKeuren was a faithful supporter of the university and an architect for the current campus. It is not known where Mr. VanKeuren purchased the bookends.
in the 1970s, the library designed a bookplate depicting wheelbarrow bookend.