The University Library will be closed Monday December 11 due to utility work. For assistance call 205-726-2196 or
Contact Us online
. We reopen Tuesday, December 12 at 7:30 AM.
Special Collection Treasures
Published November–December 2009 by Jennifer Taylor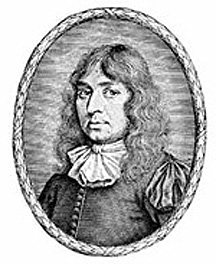 In 1609 a group of Christians living in Amsterdam, led by John Smyth, began to practice believer's baptism rather than infant baptism which was the accepted practice. This group is believed to have organized the first Baptist Church.
The first Baptist church in America was founded in 1638 by Roger Williams in Providence, Rhode Island.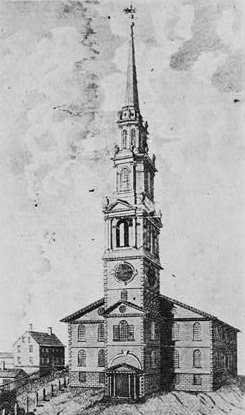 This building is their 3rd church building. Built during 1774–1775, the building still stands today as an architectural monument.
The Flint River Primitive Baptist Church in north Alabama is recognized as the earliest Baptist church organized in the state. Its organization in October of 1808 was soon followed by Enon Baptist Church (Now First Baptist Church of Huntsville) in June of 1809.
Stone Street Baptist Church, a historic African American Baptist Church, in Mobile is also believed to be one of the earliest churches organized in Alabama. Local lore claims it was founded in the early 19th century under a brush arbor. The second church building built in 1843 is still in use today.
Several local associations were organized in Alabama in the early part of the 19th century with the earliest being the Beckbe Baptist Association formed in 1816 covering Washington and Clarke Counties. Other associations soon followed including Cahawba in 1818, Alabama in 1819, Bethel and Muscle Shoals in 1820, Mount Zion in 1823, and the Mulberry Association in 1828.
In 1823, delegates from across the state met in Greensborough to form the Alabama Baptist State Convention consisting of about 125 churches and 75 ministers. It was the third state convention to be formed in the South.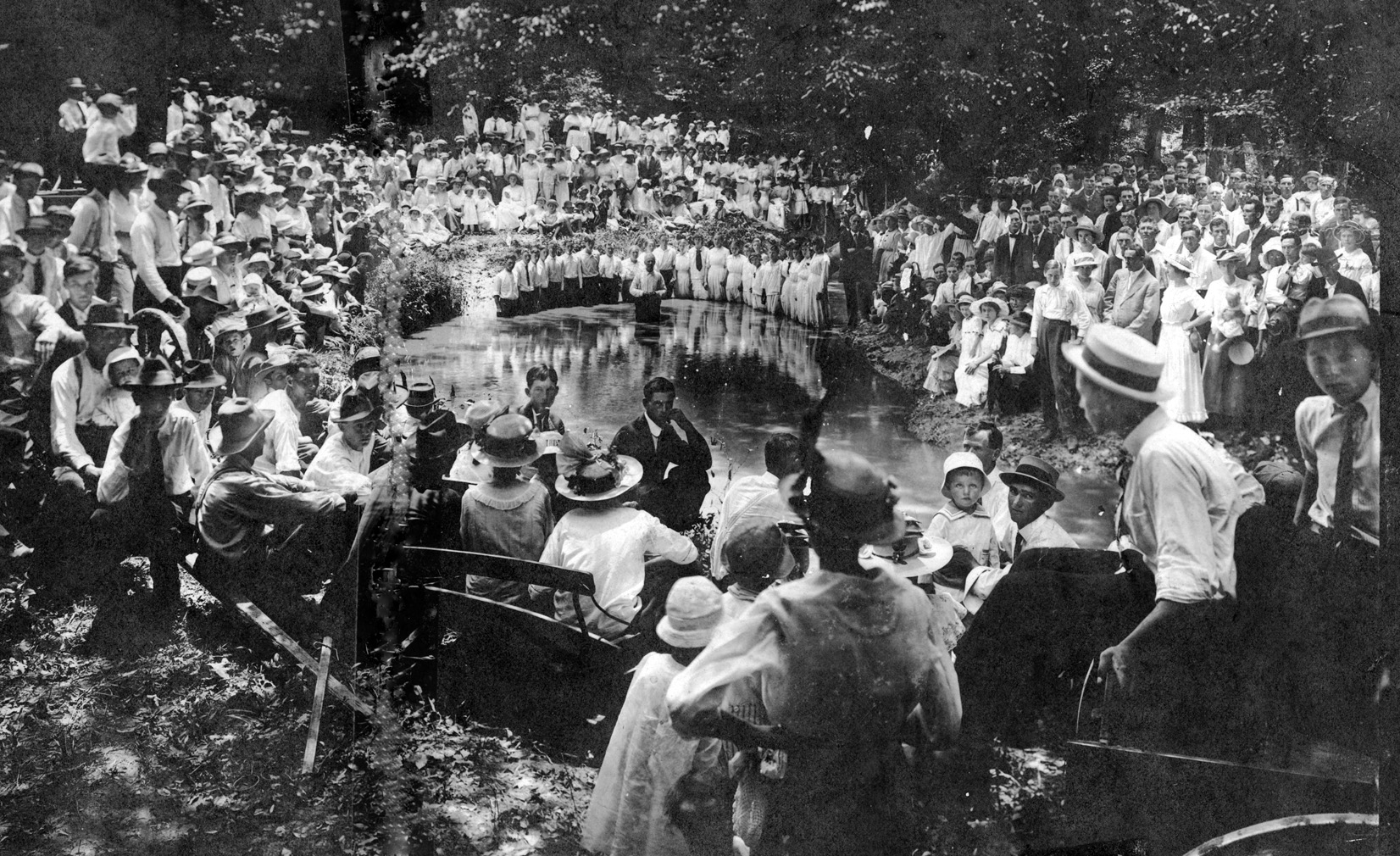 Today there are approximately 110 million Baptists worldwide in approximately 250 sub-denominations which includes various Baptist associations, conferences, conventions, and groups from around the world.
Resources
Alabama Baptists State Convention Annuals
Encyclopedia of Alabama, www.encyclopediaofalabama.org/face/Home.jsp
Flynt, Wayne. Alabama Baptists: Southern Baptists in the Heart of Dixie. 1998
George, Timothy. "How Old are the Baptists?" Alabama Baptist September 10, 2009
Reid, A. H. Baptists in Alabama. 1967
Reid, S.N. History of Colored Baptists in Alabama. 1949
Stone Street Baptist Church, SCAV 637 Special Collection