The University Library will be closed Monday December 11 due to utility work. For assistance call 205-726-2196 or
Contact Us online
. We reopen Tuesday, December 12 at 7:30 AM.
Special Collection Treasures
Published September–October 2009 by Jennifer Taylor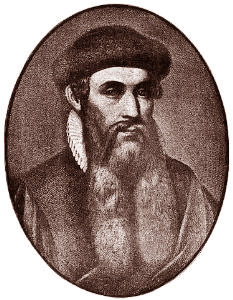 Cooper Square Facsimile
Johannes Gutenberg (1398 - 1468) a German goldsmith and printer is credited with being the first European to use movable type c. 1439 and the creator of the printing press c. 1450s.
His major achievement with the printing press was the 42-line Bible, what we call the Gutenberg Bible. The Bibles were printed on paper and vellum and were done as double folios.
When being printed, space was left in the margins for the illuminations to be added later by hand.
Today there are only 47 known surviving Gutenberg Bibles and only 21 of the 47 are complete works.
The Cooper Square Facsimile of the Gutenberg Bible was the first of its kind when it was produced in 1961. It was the first facsimile done in the United States and only the second in the world. The reproduction derives from the Ansel Verlag edition which was based on the copy in the Königlichen Bibliothek in Berlin and the copy in the Standischen Landes- bibliothek in Fulda, considered by authorities to be the most beautifully illuminated of the 47 copies known to exist.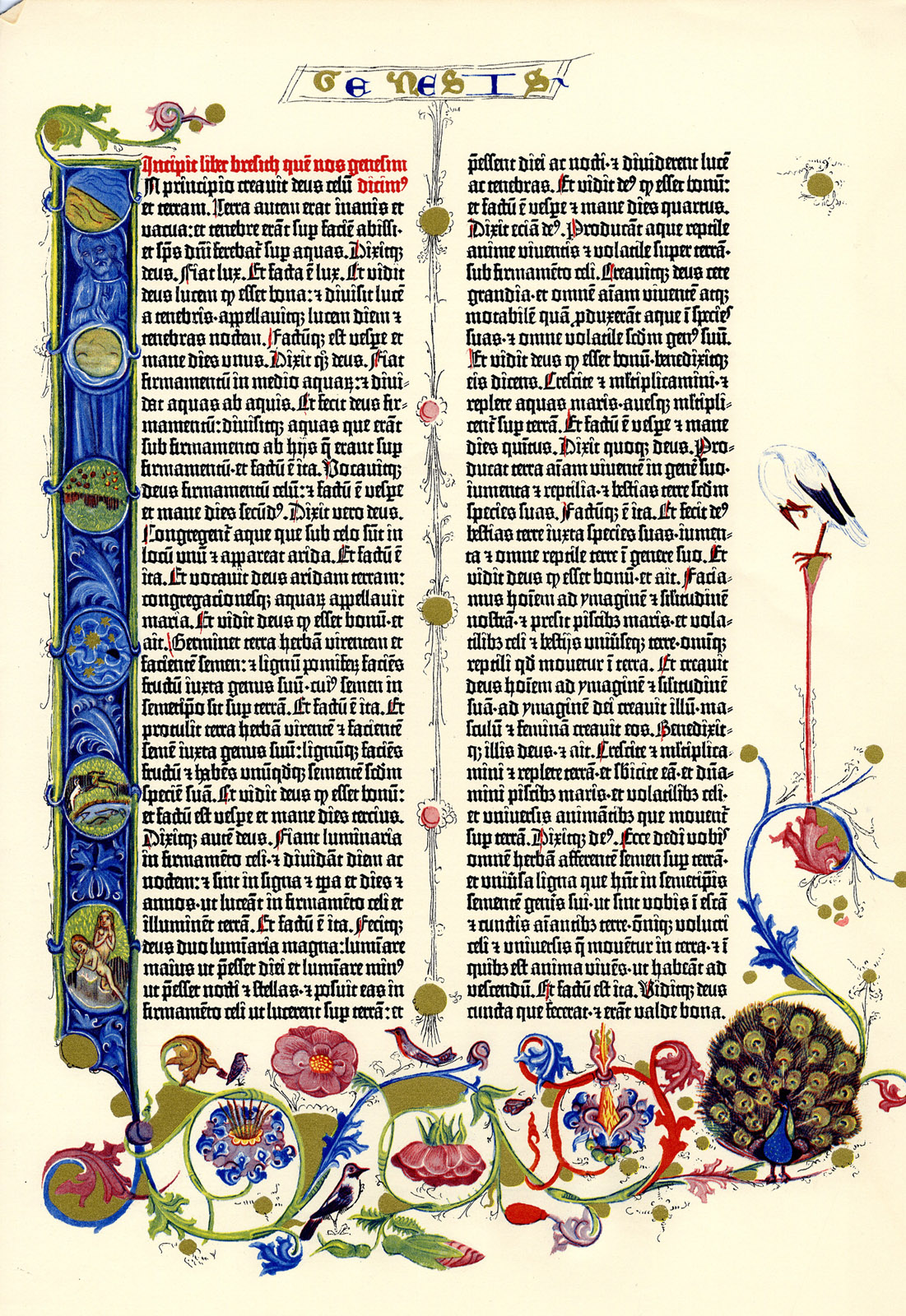 The printing of the Cooper Square Gutenberg facsimile was limited to 996 two volume sets weighing 44 lbs each. Every volume was hand sewn and the color sheets were fed through the printing press seven separate times to assure the quality of the reproduction to the Gutenberg's original leaves.
The set in Special Collection was given to Samford University in 1973 by Mr. and Mrs. John Reese. The Reese's did not attend Samford but they grew to love the university while doing family research here. They donated the set in memory of Mr. Oscar H. Crowell, Mrs. Reese's father.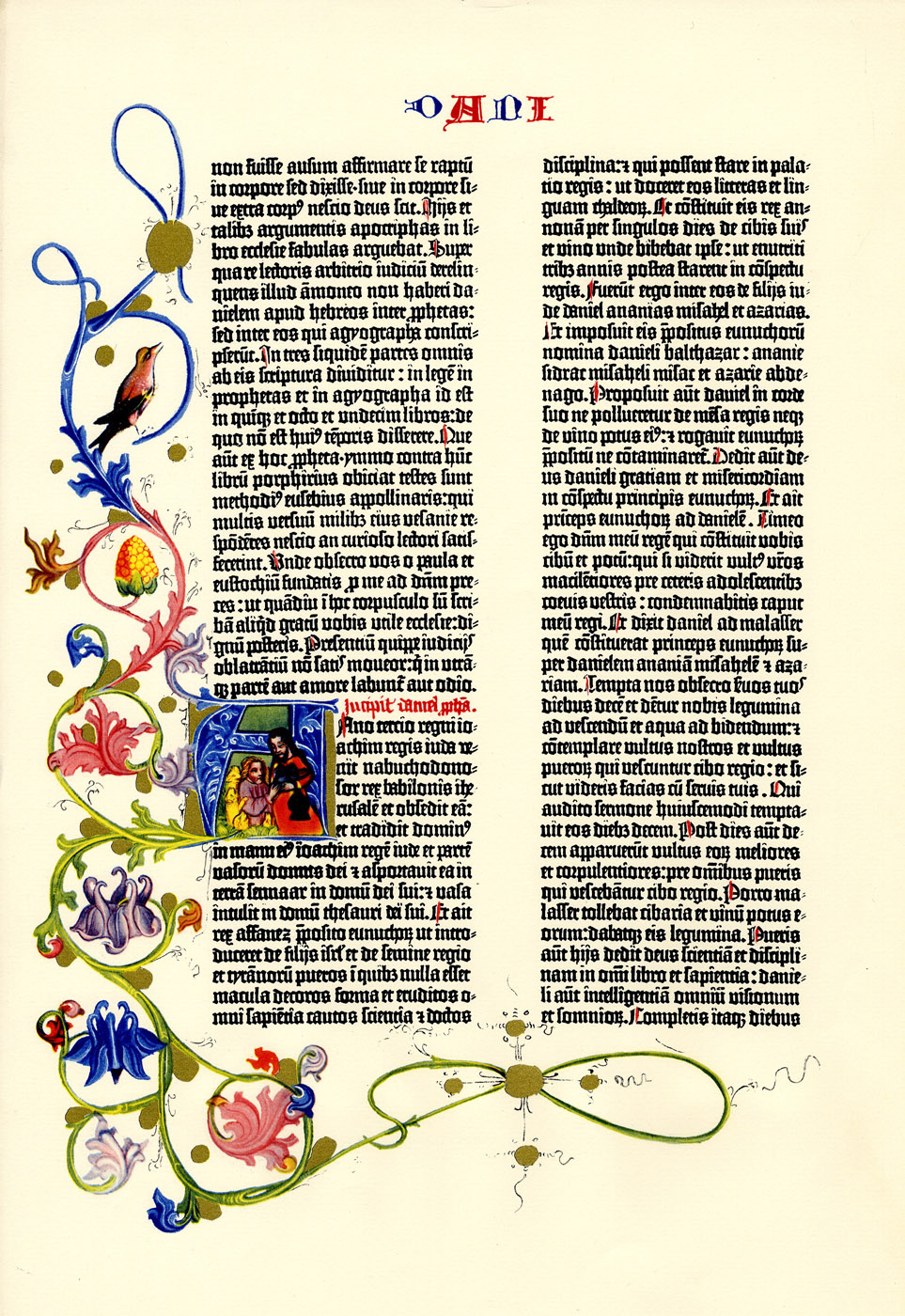 Page starts with the ending of Saint Jerome's letter to Paula, the elder. The book of Daniel begins after the big ornamental "A" towards the end of the left column
Resources
Formal Presentation of the Gutenberg Bible, Deluxe Facsimile Edition, to the Samford University Library, May 1, 1973: in Memory of Mr. Oscar H. Crowell, Former Deacon, First Baptist Church, Russellville, Alabama. Z241.B58 F67 1973
Helmbold Collection SC 4012, Box 2, Folder 41
Samford V/F Gutenberg Bible
Thanks to Jaro Szurek for caption of last image