The University Library will be closed Monday December 11 due to utility work. For assistance call 205-726-2196 or
Contact Us online
. We reopen Tuesday, December 12 at 7:30 AM.
Special Collection Treasures
Published March–April 2009 by Jennifer Taylor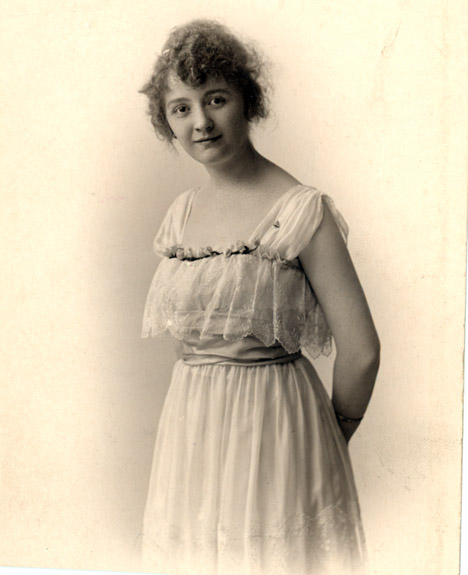 Mrs. Hester Wulffaert, a music teacher at Phillips High School, published "We Love America" in 1939. Although Mrs. Wulffaert grew up in the Birmingham area, she attended music schools across the U. S. and Europe. After marrying a surgeon from Belgium, Wulffaert spent 11 years overseas in Brussels with her husband before returning back home to Alabama. While away, her gratitude for the United States grew. When she returned home she wrote this song and dedicated it to the school children of America. The song was adopted as the theme song for the American Legion of Alabama in the summer of 1940. Her song was played all across the country in symphonies, marching bands, and on the radio.
First Verse
As you watch us march along,
in the love of country strong,
Education is our realm,
Born in peace we love so well!
In security they give:
Hail to Thee! Our own America!
Chorus
We love America! The land of the red white and blue
Stand by your colors lad, for they will be true to you!
Liberty and loyalty, art the soul of this land of ours!
Oh, say can you see, as we pledge our love to thee!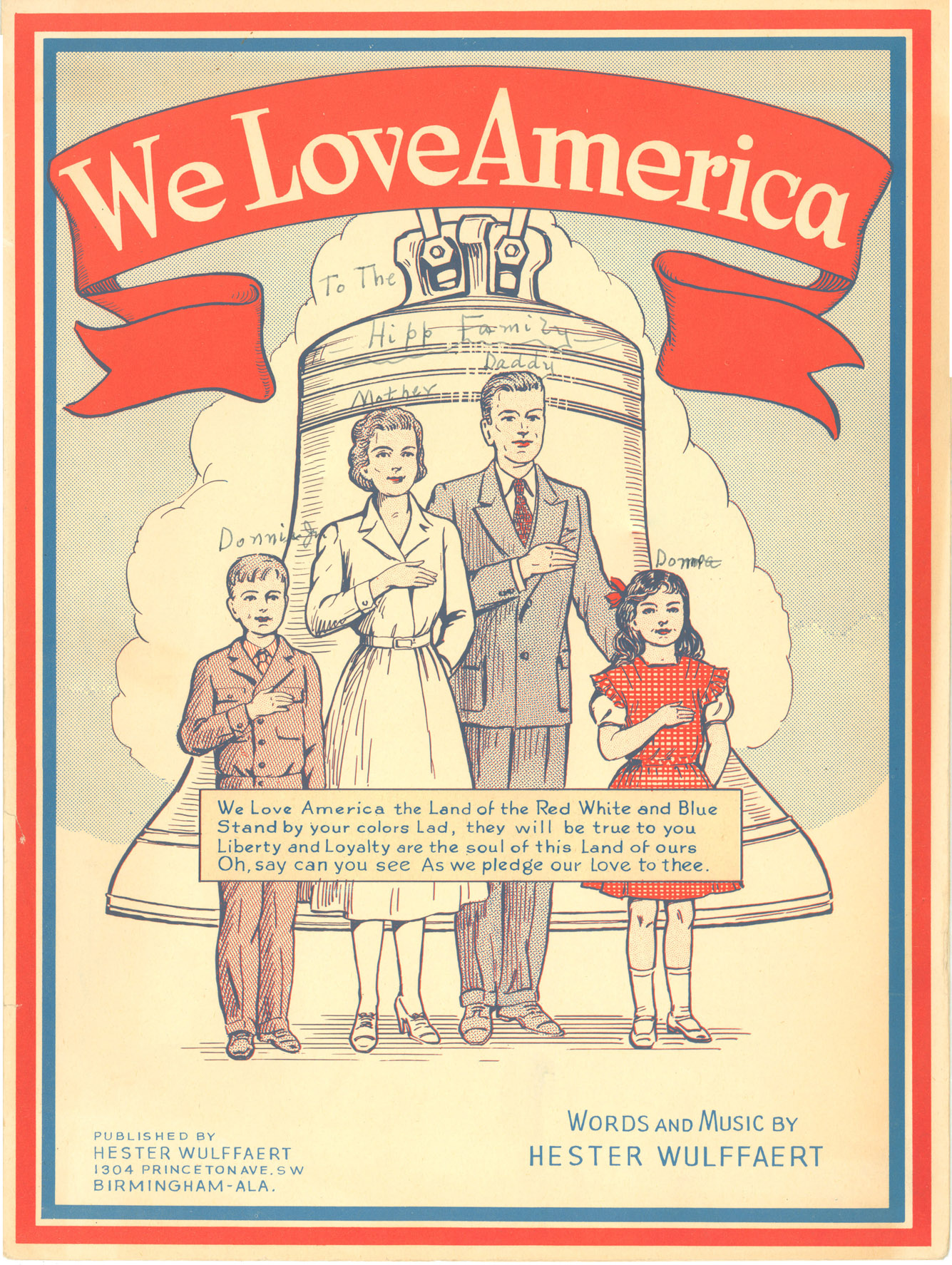 A couple of years after publishing her song she received the following letter.
Dear Mrs. Wulffaert:
As a graduate of Phillips, I feel it's my obligation to let you know how well known your song, which you published before my graduation, is over the United States.

Yesterday afternoon, the Eighty-ninth Infantry Band of Camp Roberts, California gave a concert for the Company A of the Eighty-ninth. This company is made up of Alabama boys and the majority are from Birmingham.

The Concert began with "We Love America." The boys immediately recognized it as being written by you. It sure made us feel good.

I graduated from Phillips in June of 1940. I feel it an honor to inform you of this occasion.

I remain,
Sincerely yours,
Pvt. Theo. A. Robertson
Camp Roberts, Calif.
Resources
SC 5697 Hester D. Wulffaert Collection