Special Collection Treasures
Published January–February 2010 by Jennifer Taylor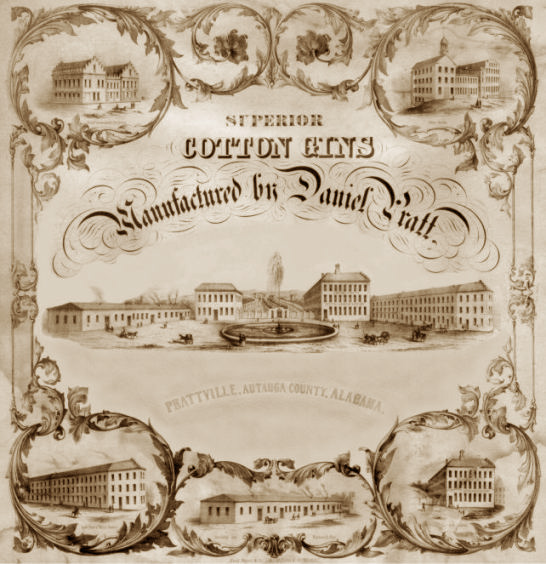 Daniel Pratt, Alabama's first great industrialist, was born in 1799 in Temple, New Hampshire. At the age of 19, Pratt sailed to Georgia where he became manager for the Griswold Cotton Gin Factory. Later he became partners with Samuel Griswold and persuaded him to establish a business in Alabama.
In 1832 Pratt moved to Autauga County and opened a small blacksmith and cotton gin shop. Later, Pratt purchased a large piece of land in central Alabama and established the town of Prattville for his workers. He believed in good work coming from good wages and built housing, churches and a library for his workers who were paid $16 a month for the men and $9 for women.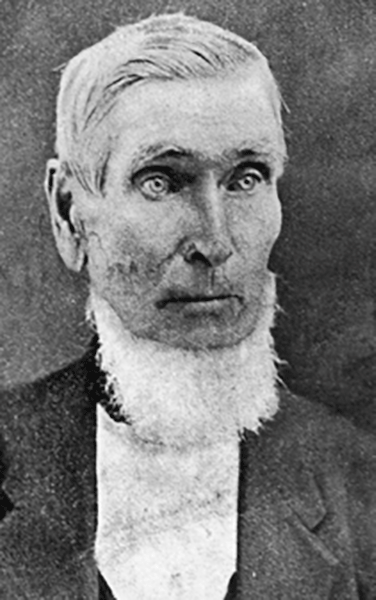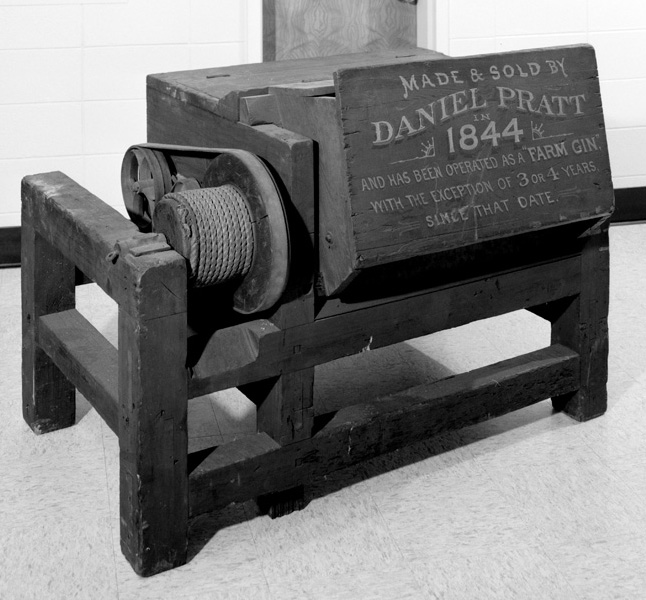 Cotton gin manufacturing continued to be very successful for Daniel Pratt and the Daniel Pratt Gin Company. The company grew and changed names over the years becoming one of the largest gin manufacturers in the country as well as the world. More recently the company has been known as the Continental Eagle Corporation and has contracted work with Bajaj Steel Industries, Ltd. of Nagpur, India for manufacturing purposes.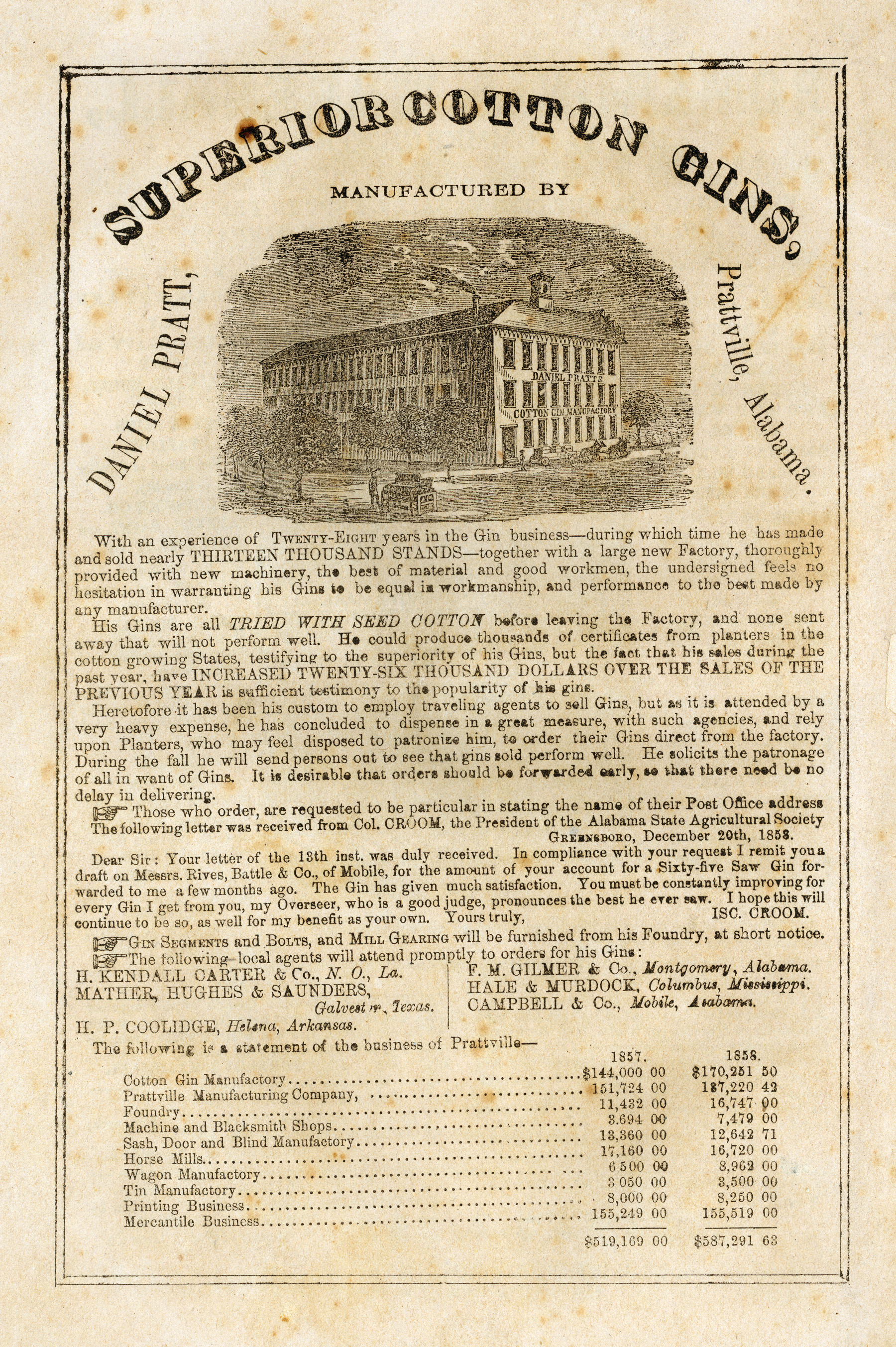 Resources
American Cotton Planter
Continental Eagle Corporation 1832 - 2009
Encyclopedia of Alabama, www.encyclopediaofalabama.org/face/Article.jsp?id=h-1184
Evans, Curtis J., The Conquest of Labor: Daniel Pratt and Southern Industrialization
Olliff, Martin T. "Daniel Pratt" American National Biography, Ed. John A. Garraty & Mark C. Carnes. New York: Oxford University Press, 1999