The University Library will be closed Monday December 11 due to utility work. For assistance call 205-726-2196 or
Contact Us online
. We reopen Tuesday, December 12 at 7:30 AM.
Special Collection Treasures
Published on June 29, 2012 by Jennifer Taylor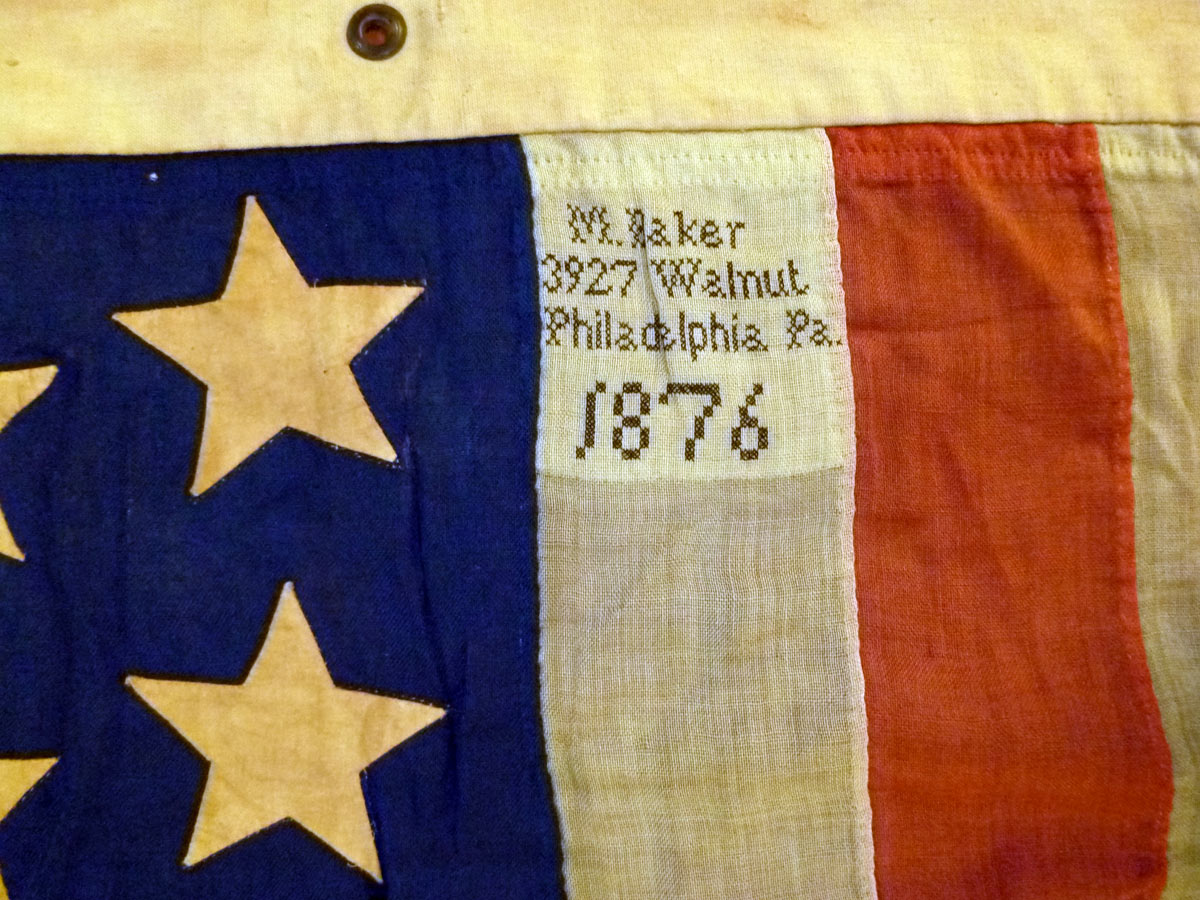 This flag is made of linen and was sewn by hand during the centennial year of the United States by Matilda Baker in Philadelphia, Pennsylvania. The flag is signed on the back in a sampler stitch: "M. Baker, 3927 Walnut, Philadelphia, Pa – 1876." It includes 37 stars to represent each state in the union at that time. Colorado became the 38th state later that year on August 1, 1876.
A hundred years earlier on February 12, 1776 a little girl named Mary Young was born in Philadelphia. Her mother owned a flag shop on Walnut Street close to where Ms. Baker would later live. Mary Young grew up and became Mary Young Pickersgill, maker of the Star Spangled Banner Flag.
By searching federal census records, we know that Ms. Baker worked as a shop keeper in Philadelphia and roomed with an immigrant from Ireland named Isabella Agnew. In the 1850 census, Ms. Baker is listed as being 26 years old. She would have been approximately 51 years old when she made the flag.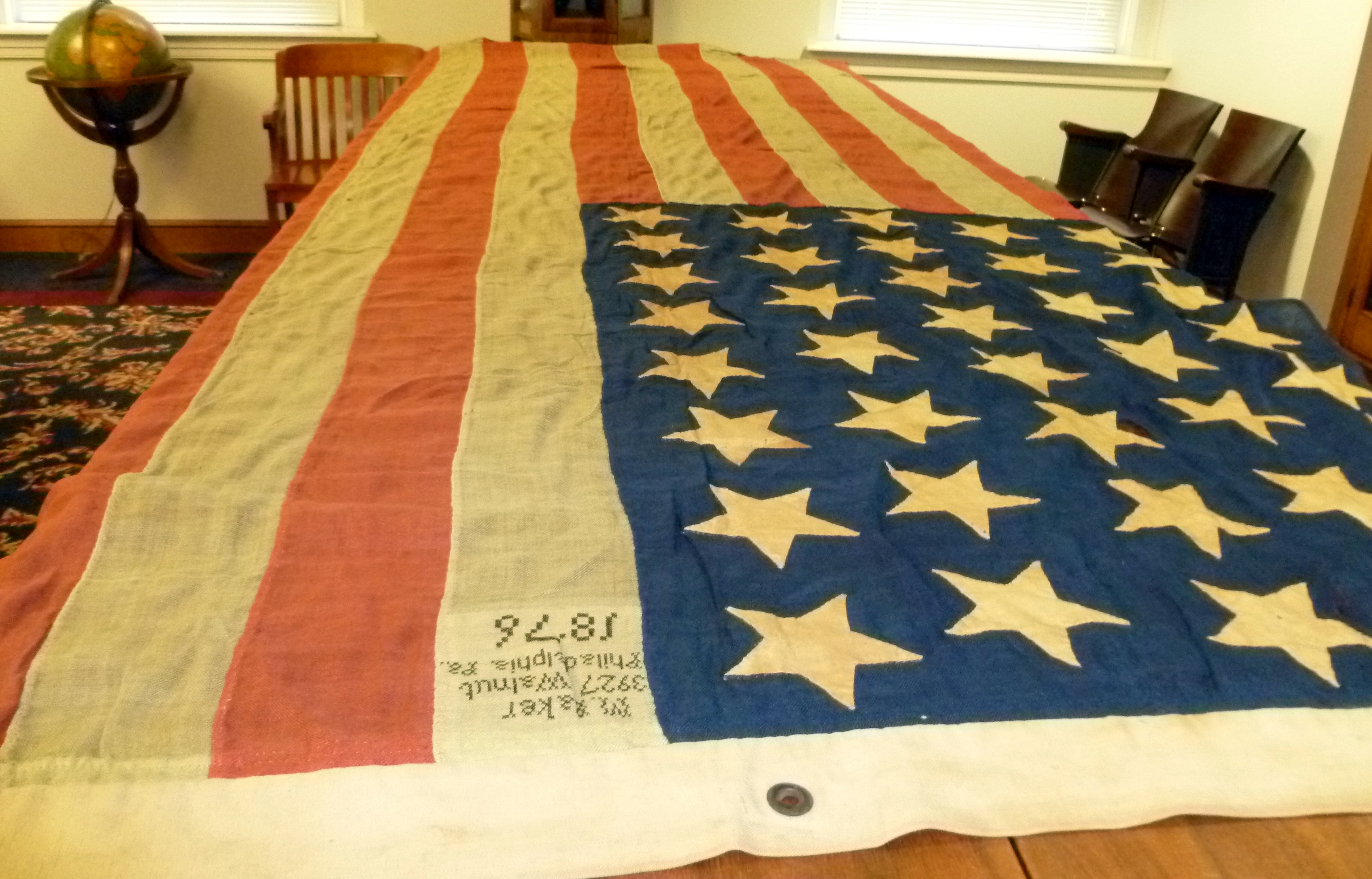 Ms. Baker died on December 18, 1894 at the age of 72.