The University Library will be closed Monday December 11 due to utility work. For assistance call 205-726-2196 or
Contact Us online
. We reopen Tuesday, December 12 at 7:30 AM.
Special Collection Treasures
Published on May 9, 2012 by Jennifer Taylor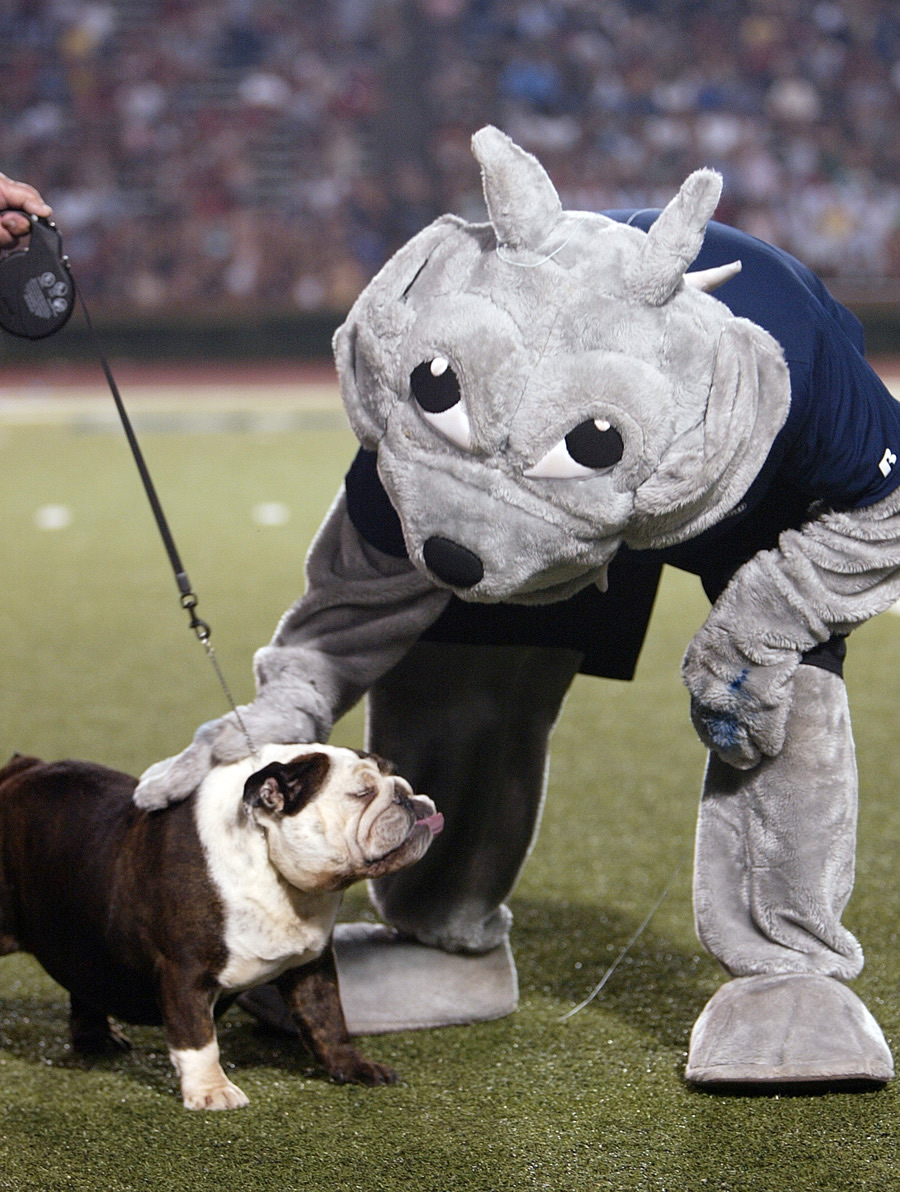 Libby, whose formal name was, Oser's Lady Liberty, was a registered English bulldog owned by David and Rhonda Oser of Vestavia Hills. The Oser's contacted Samford's athletic department in the spring of 2008 about the possibility of providing the university with a live mascot. Libby took her official place beside Spike for the 2008 football season opener against West Georgia. Although Libby was not the first living mascot, it had been several decades since the university had an official live bulldog at campus events.
Libby died in September of 2011 after a long and happy life. The University awarded her the honorary degree of "Doctor of Canine Humanities" posthumously on November 20, 2011.
Libby is the second canine to be awarded a honorary degree in connection to the university. According to tradition, in 1933 a dog named Rascal faithfully attended classes at The Cumberland School of Law when it was still in Lebanon, Tennessee. In 1937 Rascal was awarded the degree of "Doctor of Canine Jurisprudence". After Rascal's death in 1940, he was buried beneath the window of a classroom. When the school moved to Howard College (now Samford University), his tombstone and some dirt from his grave were brought to the new campus.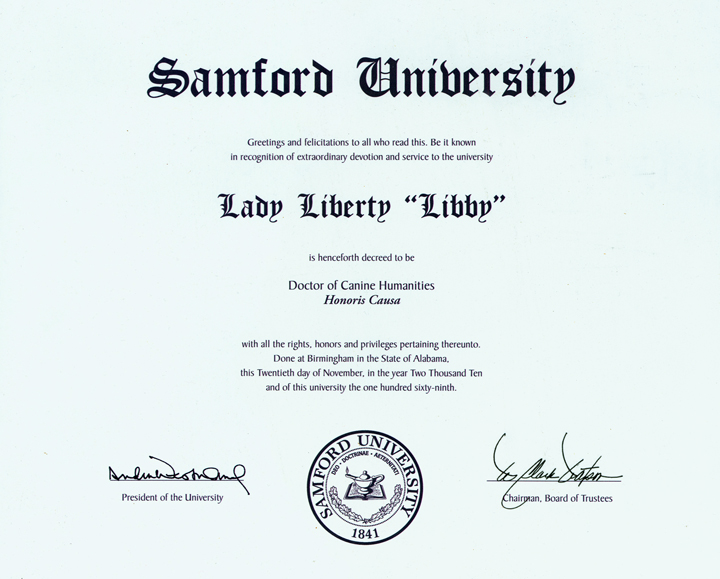 Resources