The University Library will be closed Monday December 11 due to utility work. For assistance call 205-726-2196 or
Contact Us online
. We reopen Tuesday, December 12 at 7:30 AM.
Special Collection Treasures
Published on April 12, 2016 by Becky Hyde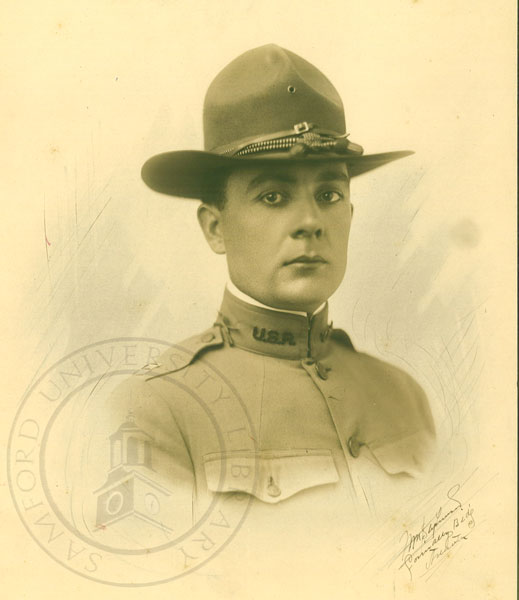 Major Harwell G. Davis (November 23, 1882-August 8, 1977) was President of Howard College from 1939-1958. A lawyer by trade, he left his position as Alabama's first Assistant Attorney General in 1917 when he enlisted in the Army to fight in World War I.
After attending Officers Training Camp at Fort McPherson in Georgia, Captain Davis was made commander of Company B, 327th Regiment, 82nd Division in 1917. He was promoted to the rank of Major after being wounded in battle in France in 1918.
In October 1918, while fighting on the frontlines in France, Harwell Davis was wounded in action by a shot to the leg and was withdrawn from battle.
Major Davis was still being treated abroad for his leg wound when Armistice was declared November 11, 1918.
Major Davis returned from France when he was healthy enough to do so and took on a position as Special Assistant to the Attorney General in 1919. He was honorably discharged from the Army and was referred to by military associates and friends alike as "Major" for the rest of his life.
---
Resources
Portrait. SCAV 1282 VM37626
Biographical information. Sesquicentennial Files. SC 4090 Box 4 Folder 30
Letters. Quincy B. Newman Papers. SC 6118 Folder 1