The University Library will be closed Monday December 11 due to utility work. For assistance call 205-726-2196 or
Contact Us online
. We reopen Tuesday, December 12 at 7:30 AM.
Special Collection Treasures
Published on May 25, 2017 by Becky Hyde

In Special Collection, we are celebrating the graduation of the Class of 2017 by looking back at commencement materials from Samford University's history.
Before Samford was the university that it is today, the school began as Howard College in Marion, Alabama in 1841. The first documented commencement exercises had 7 graduates and was held on July 27, 1848. Since then, Samford has continued to grow. This year, Samford held seven different ceremonies across the different colleges that make up Samford University, with 1,237 students graduating this spring.
The earliest commencement program in Special Collection is from 1882, while the school was still located in Marion. Over the years, our graduation ceremonies, invitations, and programs have changed.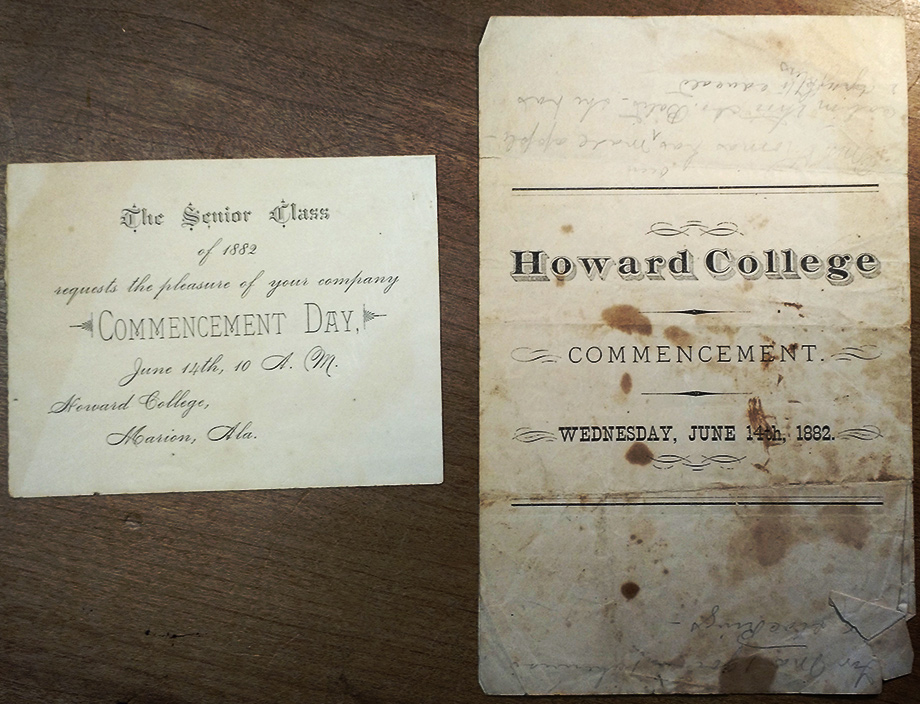 This invitation from 1884 was hand lettered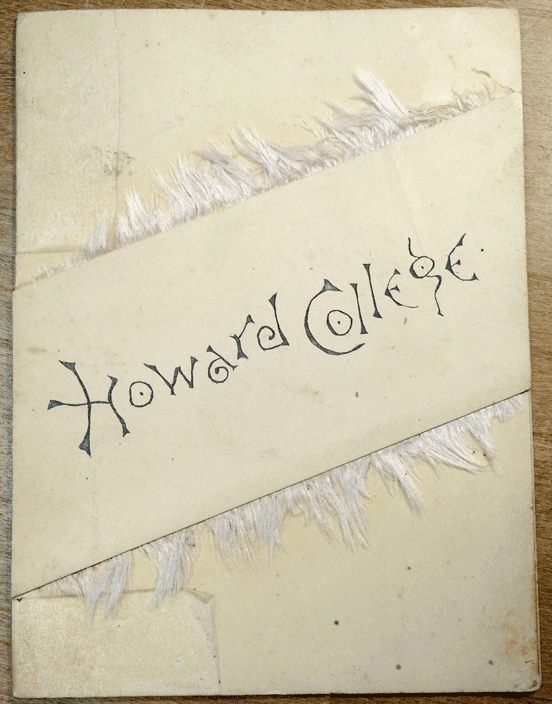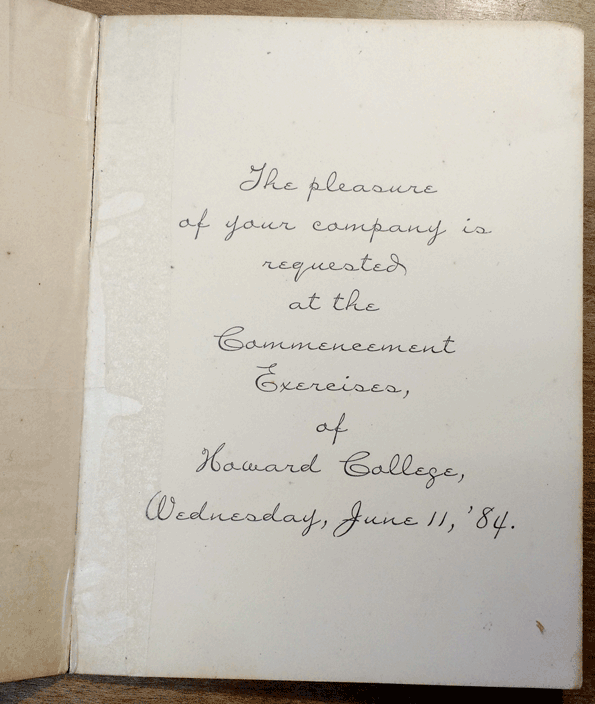 Congratulations to the class of 2017, you are now and forever part of Samford's long history.