The University Library will be closed Monday December 11 due to utility work. For assistance call 205-726-2196 or
Contact Us online
. We reopen Tuesday, December 12 at 7:30 AM.
Special Collection Treasures
Published September 21, 2017 by Becky Hyde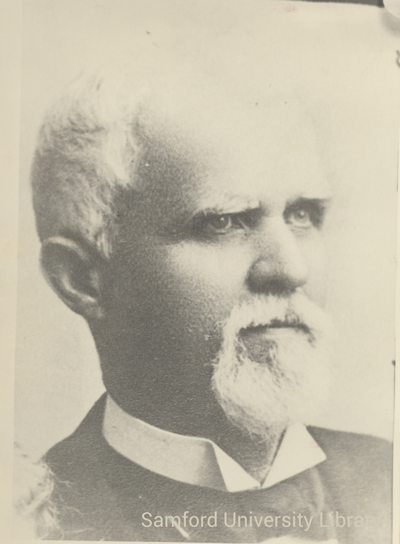 Colonel James Murfee was Howard College's sixth president, installed in 1871. He started his life as an educator in 1860 at the University of Alabama teaching mathematics and as the Commandant of Cadets. During the Civil War Colonel Murfee devoted his time solely to military instruction. He left the University of Alabama several years into Reconstruction. When offered the position of president of Howard College in the summer of 1871, he accepted.
Colonel Murfee overhauled many aspects of life at Howard College, including the way that classes were taught and how students were evaluated. The most lasting impression, perhaps, was the requirement that the boys wear uniforms. According to the Marion Commonwealth "The buttons bear a most beautiful and suitable device – a cross and crown irradiating a halo of light and glory, with 'Howard College' in prominent letters around the button. The whole costume is in elegant taste and adds wonderfully to the appearance of the young gentlemen."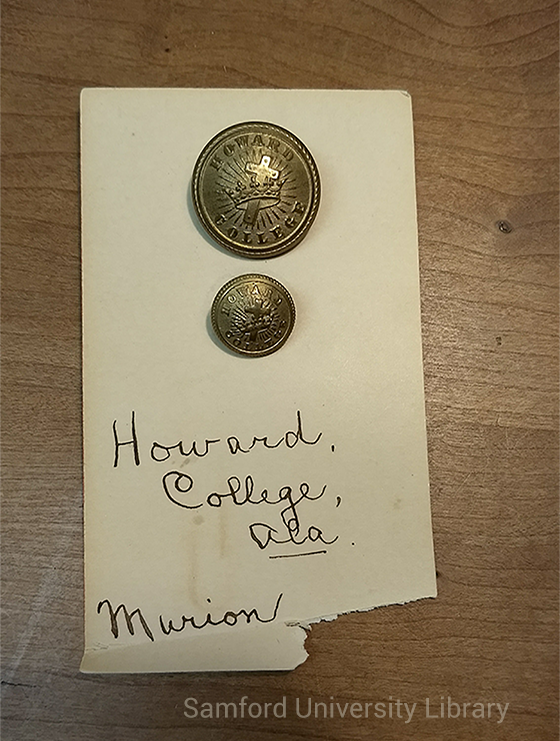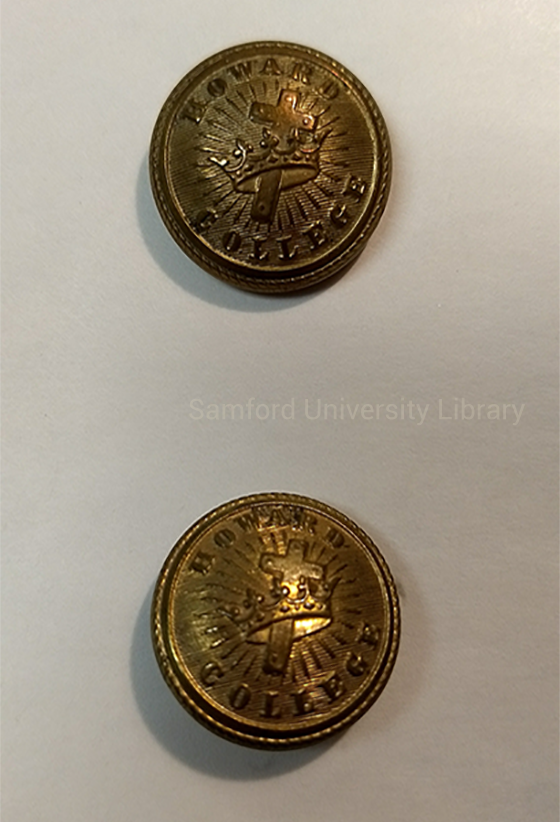 Though Colonel Murfee declined to relocate with Howard College to their new East Lake campus in Birmingham in 1887, his influence did make the move. Students continued wearing the military inspired heavy wool uniforms up to the 1913-1914 school year.
Resources
Mitchell B. Garrett, "Sixty Years of Howard College 1842-1902," Howard College Bulletin 85 (October, 1927): 89-104.
SCAV 1775, p-d000749 "Jonathan Cincinnatus McLendon (1856-1949) in Howard College Uniform"
SCAV 1494, Howard College Buttons
Howard College (Birmingham, Ala.), "Seventy-First Catalogue and Register of Howard College," Howard College Bulletin Spring (April, 1913): 89-90.
Howard College (Birmingham, Ala.), "Seventy-Second Catalogue and Register of Howard College in Birmingham, Alabama," Howard College Bulletin Spring (April, 1914).
SCAV 316 VM 920, p-d000264 "Howard College Cadets in 1895"
SCAV 96 VM 54, p-d000967 "Howard College Cadets, 1897"
SCAV 96 VM 53, p-d000968 "Howard College Cadets 1909-1910"