The University Library will be closed Monday December 11 due to utility work. For assistance call 205-726-2196 or
Contact Us online
. We reopen Tuesday, December 12 at 7:30 AM.
Special Collection Treasures
Published April 25, 2018 by Becky Hyde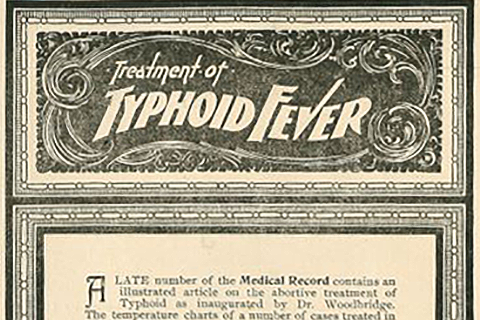 The Alabama Medical and Surgical Age was published between 1888-1900.
During the nineteenth century, subscribing to a medical journal was sometimes the only way for doctors to stay current on the latest medical practices. Despite this, it was difficult for medical journals to remain publishing for more than a few years. Medical journalism was not yet a profession at this time. Article contributors were practicing doctors running businesses or lecturing in medical schools. Writing medical articles was not always a focus of a doctor's professional life. Despite the value of journals to assist with learning new medical procedures, due to costs, town doctors may not have been willing or able to pay for numerous subscriptions.
Unlike the peer-reviewed journals of today, The Alabama Medical and Surgical Age publication featured many anecdotal stories. The journal also included magazine style advertisements, stories submitted by medical professionals noting tips about new techniques and equipment, selected articles reprinted from other medical publications, and editorials.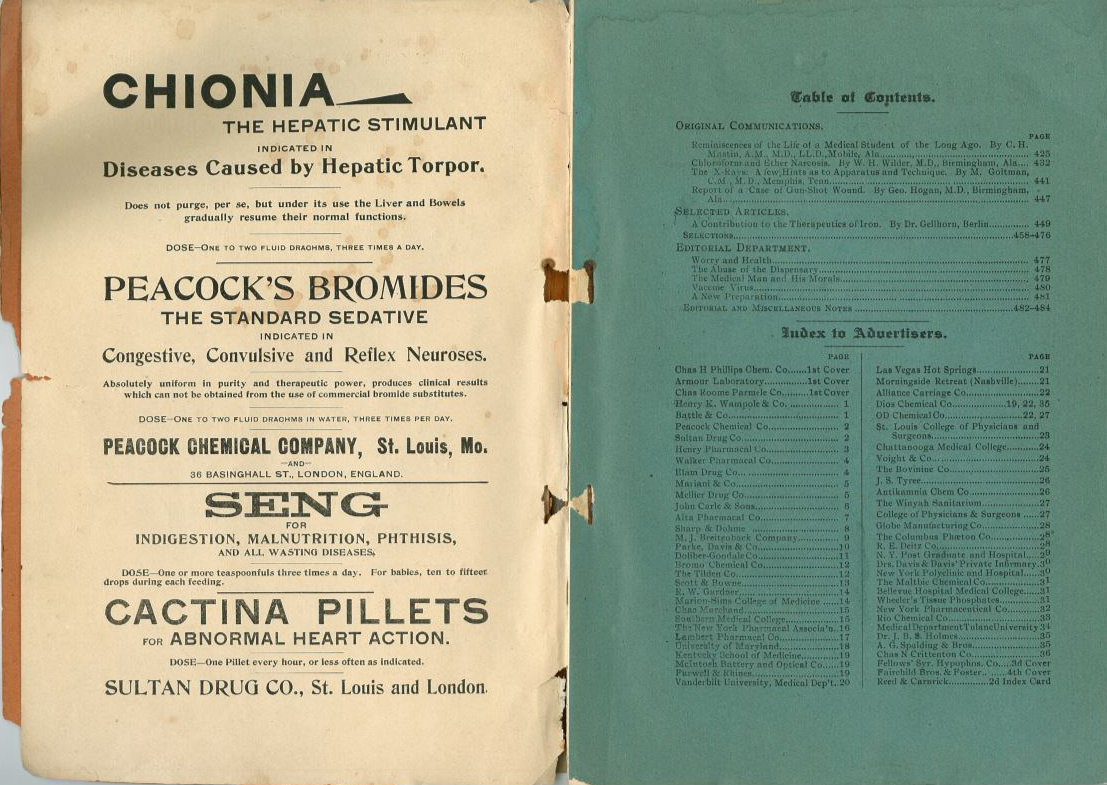 This issue of the journal is of particular interest. Compared to other medical journals from this period housed in Special Collection, the advertisements are given a place of great importance, such as on the cover, alongside the technical medical articles.
Resources
SU Library - Special Collection, Periodicals, Lower Level
Brieger, Gert H. Medical America in the Nineteenth Century: Readings from the Literature. Baltimore: Johns Hopkins University Press, 1972. https://muse.jhu.edu/ (accessed March 15, 2018).