Special Collection Treasures
Published on October 26, 2018 by Becky Hyde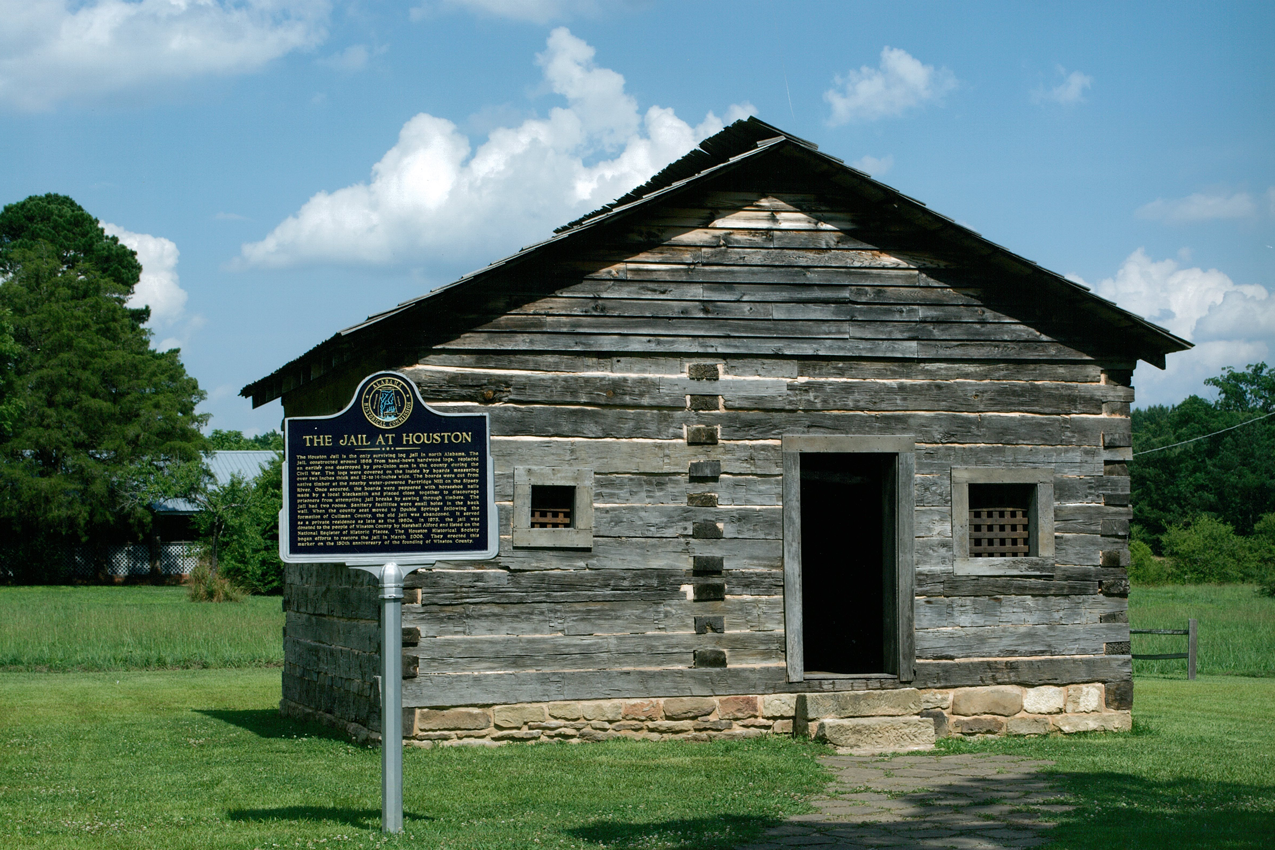 Built in 1868 the Jail at Houston in Winston County is the oldest standing jail in Northern Alabama. This photograph shows the jail as it looks today, almost identical to when it was built 150 years ago. It is the only known surviving log jail in Alabama and the final public building from when Houston was the Winston County seat.
The outside of the structure is constructed from solid wood logs while the interior walls were covered from floor to ceiling in wide boards that had a 2 ½ inch handmade iron nail securing it about every inch to prevent prisoners from escaping. In this small collection all the nails are from the original 1868 construction.
The jail was added to the National Register of Historic Places in 1975.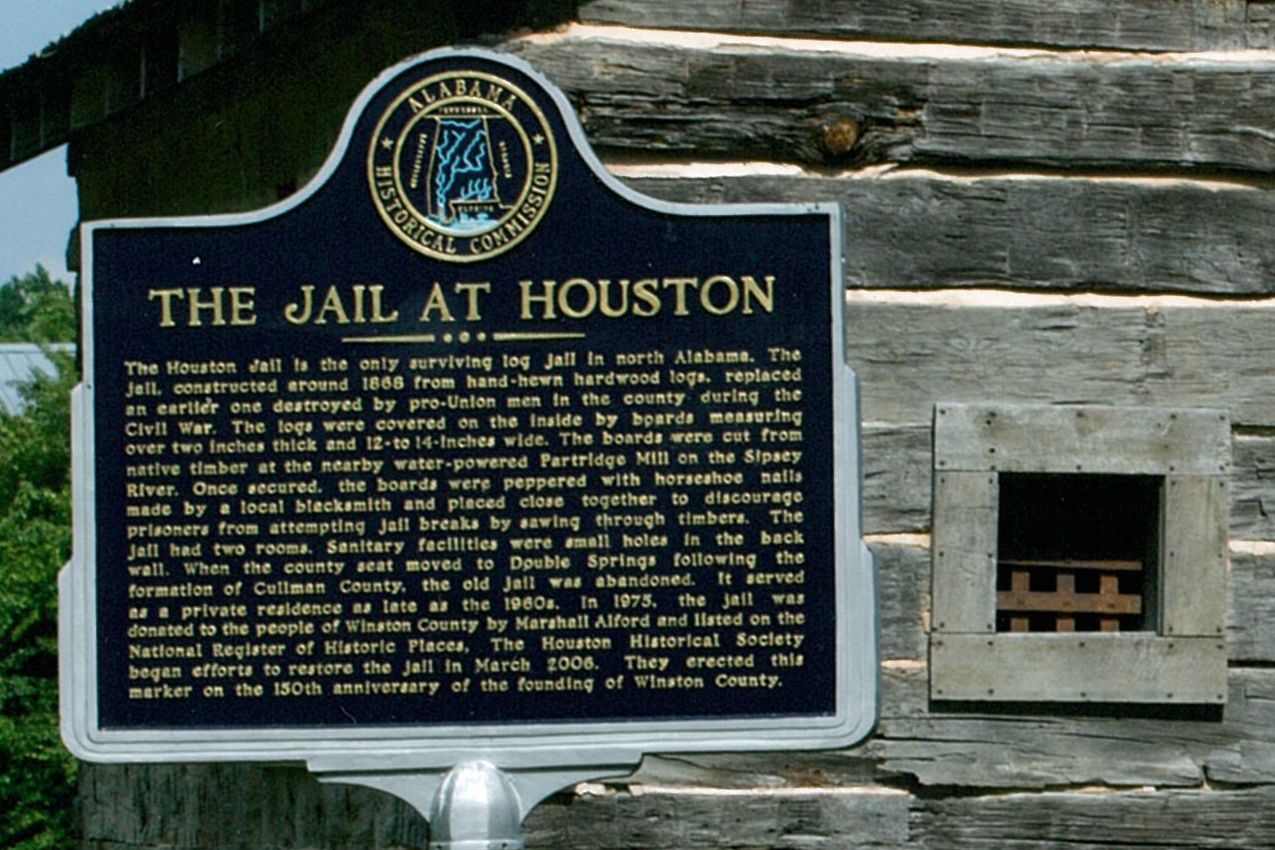 Resources
SCAV 1785 Jail at Houston Nails, Samford University Special Collection
SCAV 1785 VM 43460 Jail at Houston Photograph, Samford University Special Collection
National Park Service. "National Register of Historic Places, Houston Jail." Last modified October 16, 2018. Accessed October 17, 2018. https://npgallery.nps.gov/NRHP/AssetDetail?assetID=bb3dfa6c-b251-4125-adfc-fa484a353e75Asset-ID:bb3dfa6c-b251-4125-adfc-fa484a353e75