The University Library will be closed Monday December 11 due to utility work. For assistance call 205-726-2196 or
Contact Us online
. We reopen Tuesday, December 12 at 7:30 AM.
Special Collection Treasures
Published on November 18, 2022 by Jennifer Taylor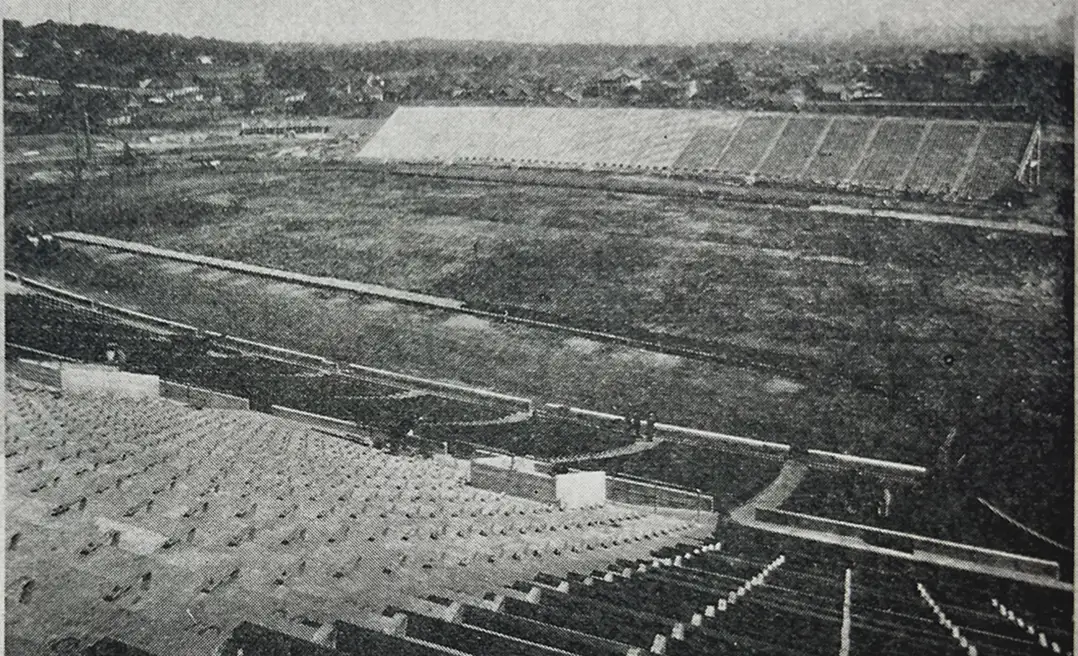 Legion Field is a large outdoor stadium in the Graymont neighborhood of Birmingham. Construction was completed in 1927 and the stadium was named Legion Field in honor of the American Legion, a nonprofit organization of U.S. war veterans. Around town the stadium is often affectionately referred to as The Old Gray Lady. After completion, she offered 21,000 seats as a venue. Now, she has around 71,000 seats.
The stadium was dedicated on November 17, 1927.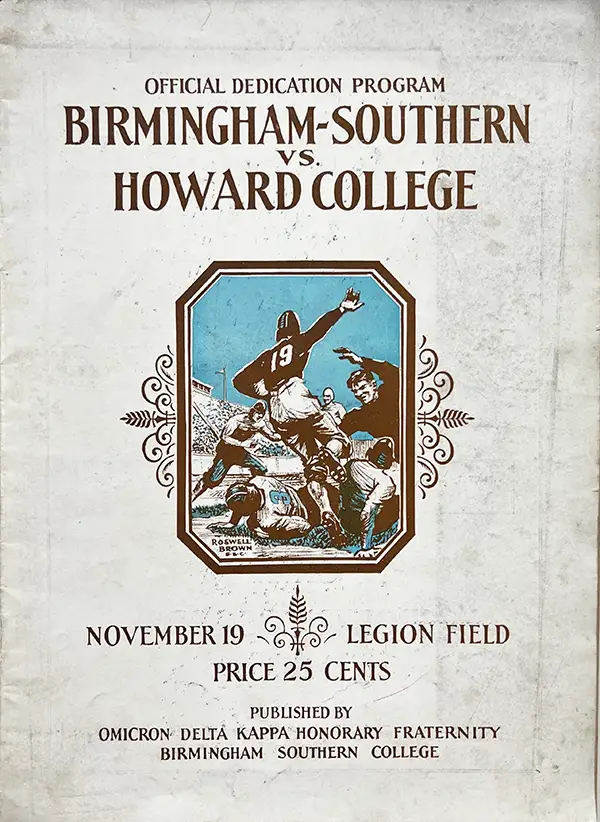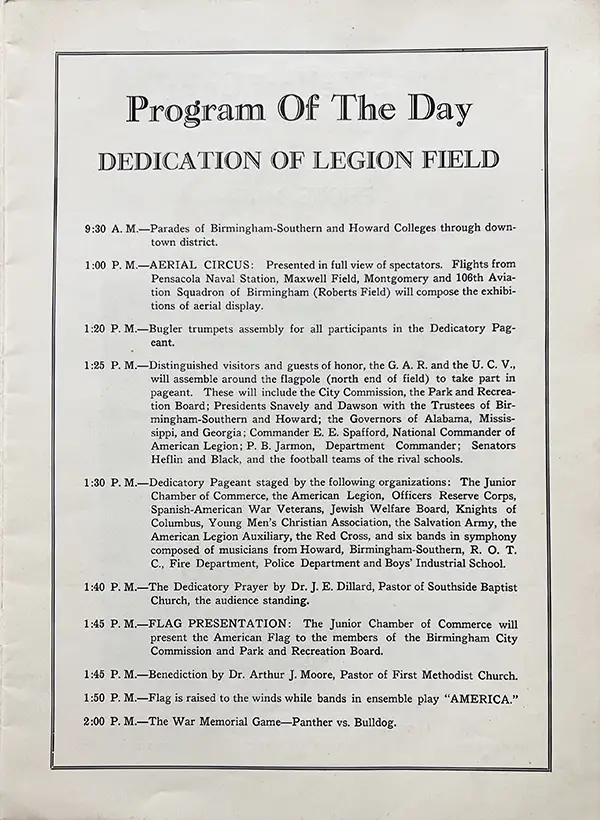 In the first game at the historic Legion Field, Howard College (now Samford University) took on local rival, Birmingham Southern College. Howard won the game 9 to 0. Including that first game. Samford's record at the stadium consists of 34 wins, 17 losses, and 3 tied games.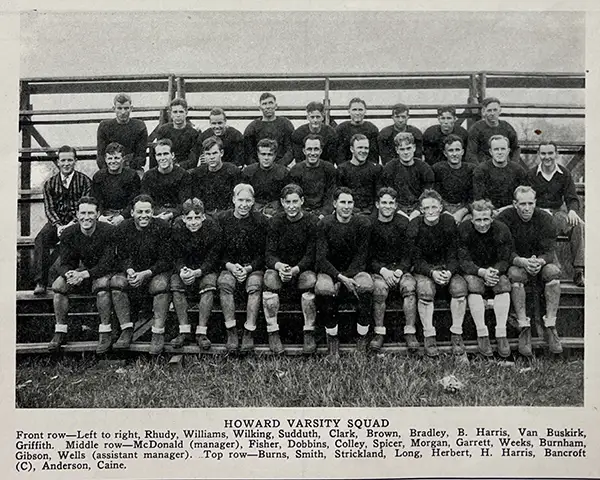 Over the years, the stadium has primarily been used as a local football venue hosting events such as high school football games, The Iron Bowl, UAB football, The Magic City Classic, and pro football.
Legion Field has also served as a stadium for the Olympics, an arena for the Billy Graham Crusade, a venue for concerts, and the setting for the movie Woodlawn. During the summer of 2022, the stadium was used to help host the World Games.
Resources
Dedication Program, November 17, 1927
Willoughby, Avalee. History and Philosophical Foundations of Health, Physical Education, Recreation, and Athletics at Samford University, 1900-1970
Howard Bulldogs Snarl Way to Victory in New Stadium, The Birmingham News. November 20, 1927
Legion Field, Birmingham Wiki http://www.bhamwiki.com/w/Legion_Field