The University Library will be closed Monday December 11 due to utility work. For assistance call 205-726-2196 or
Contact Us online
. We reopen Tuesday, December 12 at 7:30 AM.
Special Collection Treasures
Published May–June 2009 by Jennifer Taylor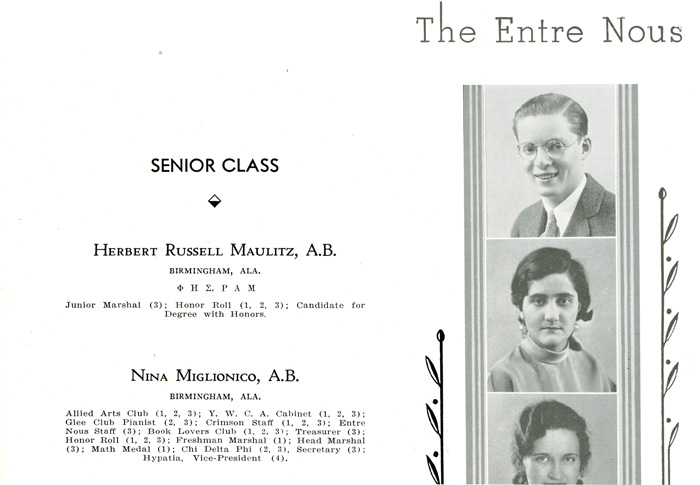 A Birmingham Political Pioneer
After graduating from Howard, she was offered a scholarship to pursue a masters degree in music. However, she had other plans. She said, "I always heard my little brother say he was going to be a lawyer. I figured if he could, I could. Then he went into medicine, and I got stuck with law." Miss. Miglionico graduated from the University of Alabama with a law degree in 1936. She used her musical talents to teach music from 3 o'clock in the afternoons until 9 o'clock at night to help pay for her classes.
Miglionico was elected in 1963 to serve on the first Birmingham City Council. Later she became the first and only woman to serve as president of the council. She remained on the council until 1981.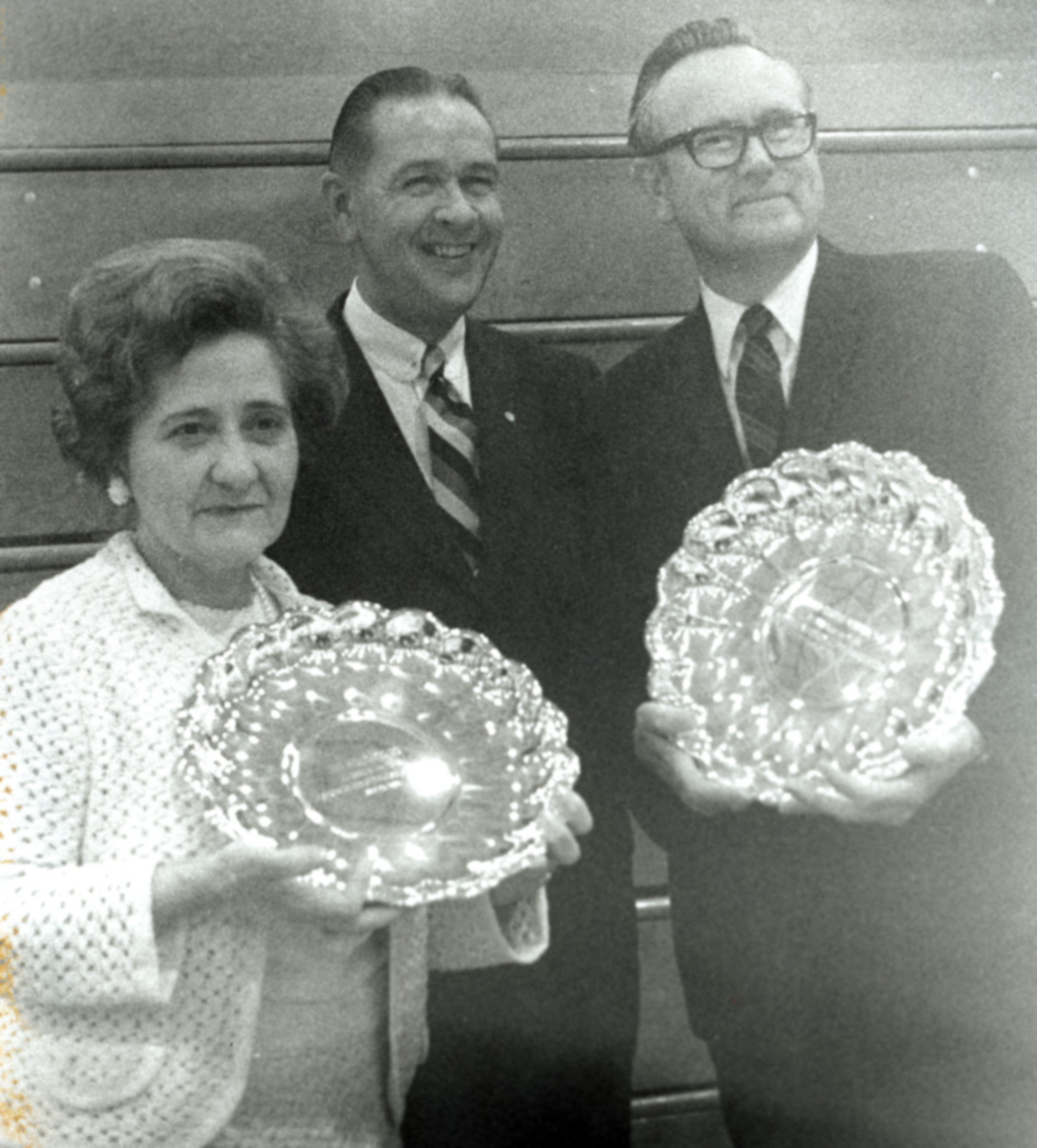 In 1970, Miglionico along with Pulitzer Prize winner, Harold Martin, were awarded Samford's Alumni of the Year award.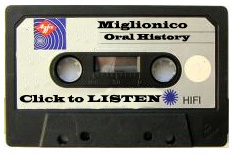 Resources
Alumni of the Year Photographs, SCAV 1427
BHAM WIKI, Nina Miglionico
Byrant, Joseph D. Nina Miglionico: First Female Birmingham Councilor and Political Pioneer, Birmingham News, May 7, 2009
Bryant, Joseph. Birmingham Says Goodbye to Nina Miglionico in funeral at Cathedral of St. Paul. Birmingham News, May 9, 2009
Entre Nous, 1933
Miglionico, Nina. Oral History, ARH 169
Photographs, SCAV 1065 - Birmingham Area Folder and Alumni Folder
Samford University Alumnus Magazine, Volume 19, No. 1